Orange County Health Care Worker Shares Fears Over Vaccine Mandates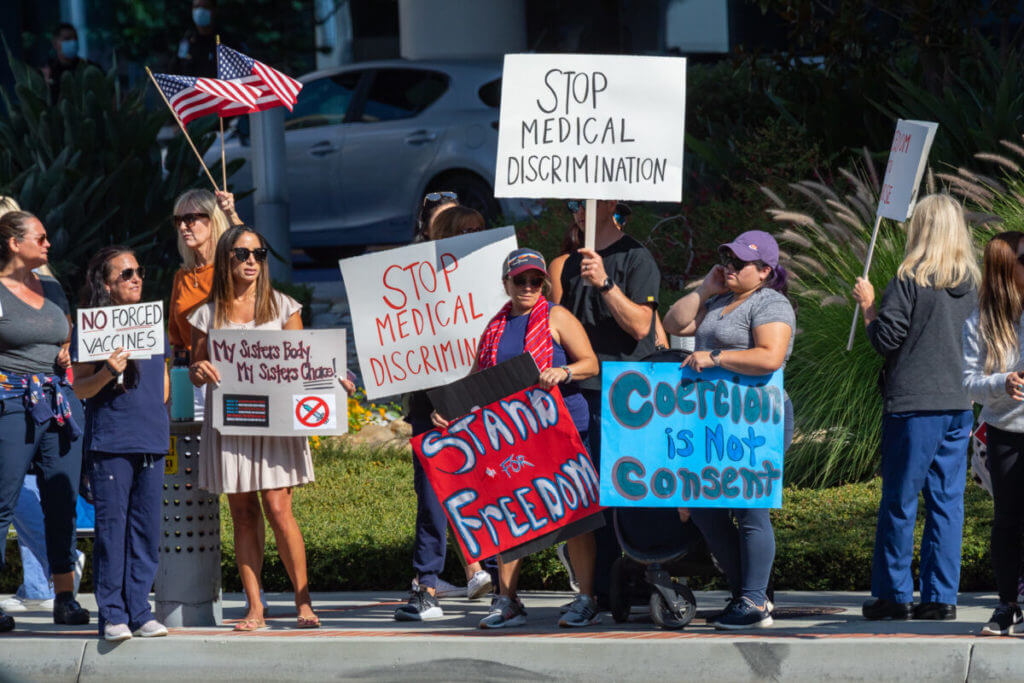 As California imposed a strict vaccine mandate for all health care workers, nurses in Orange County that stood on the frontlines of the COVID-19 pandemic fear they will lose their livelihood for refusing to get vaccinated.
For 17 years, nurse Dave (a pseudonym), has served at MemorialCare Saddleback Medical Center in Laguna Hills.
When California's Department of Public Health (CDPH) announced in early August that health care employees would need to be vaccinated by Sept. 30, Dave, along with other unvaccinated nurses, began to worry about what their employment status would be after Oct. 1.
"These are nurses that have busted their butts—crying, … getting hit, punched, [and] kicked, for the past two years, and just very brutal conditions," he told The Epoch Times. "When everyone, to be honest, was sitting at home, in isolation, these girls were kicking butt, taking care of COVID patients with lack of supplies and all the mystery of what's going on—and now they're just being kicked to the curb."
Dave is currently a clinical supervisor that overlooks an acute care floor with about ten staff members. Every day, he hears from multiple nurses on his floor and at other MemorialCare centers about their concerns about the vaccine mandate and harassment occurring within their workspace.
"I'm having staff calling me crying because they're pregnant, and they don't want to take the vaccine," he said. "Essentially, because of the state mandating crazy last-minute mandates, we're being tested now twice a week, and they still have not said if we're going to have a job come Oct. 1."
While the pressure to receive the vaccine is applied to health care employees, Dave said the higher-ups are blaming the unvaccinated staff for the current spike in COVID-19 cases. – READ MORE