Omicron variant: European country bans Christmas markets, public drinking in bid to combat COVID-19 wave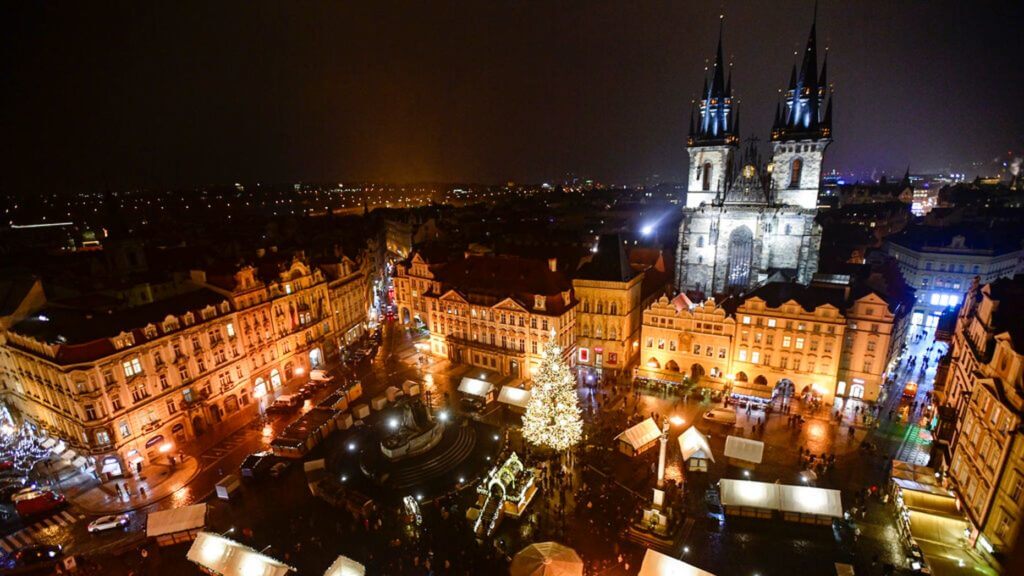 Thousands of protesters gathered in Prague, the capital of the Czech Republic, to protest new COVID-19 restrictions aimed at combatting the spread of the new omicron variant. Among other things, the Czech government banned the popular Christmas markets and any public consumption of alcohol, such as mulled wine, which Czechs and visitors often drink at such markets.
"The government's decision to abolish the outdoor Christmas markets literally from day to day is outrageous for all market operators and the stallholders themselves, who often bought the goods on credit," Prague Mayor Zdeněk Hřib said on Facebook, according to a translation from expats.cz. "It's unbelievable that the stalls were built and now must be torn down again. The government must pay adequate financial compensation to all stallholders."
The Czech government mandated Thursday that Christmas markets – which had only just opened – shut down at 6 p.m. on Friday. It also banned the consumption of alcohol in public, clamping down on a popular activity at the markets, the consumption of mulled wine and grilled sausages. Vendors can still sell Christmas trees and fresh carp on the street, and markets that stay open all year can remain open, as well, although food and drink purchased there cannot be consumed on the spot.
The government declared a 30-day state of emergency, closing the Christmas markets and mandating that bars, restaurants, nightclubs, discotheques, and casinos close at 10 p.m. – READ MORE