NYT: Masks a 'Great Opportunity' to Help Kids Learn in School, Help Conquer Nose-Picking, Nail-Biting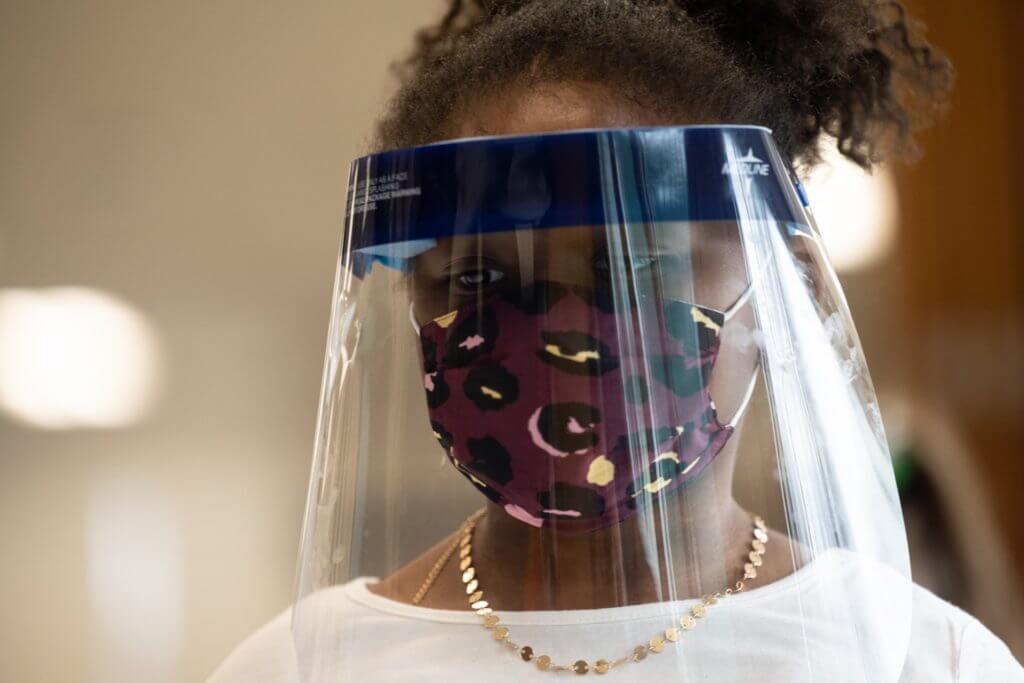 Mask-wearing mandates for young children in schools offer many positive benefits according to a recent New York Times op-ed claiming masks provide "distinctive opportunities for learning and growth," improve social and cognitive skills, strengthen self-control and attention, help conquer habits such as nose-picking and nail-biting, and empower children to "practice caring."
In the Wednesday piece, Dr. Judith Danovitch, an associate professor and research psychologist who studies children's cognitive and social development, attempts to depict child mask-wearing as a practice with wide-ranging benefits, dubbing a classroom full of mask-wearing people "a great opportunity" for children.
"There is good reason to believe that wearing a mask at school could actually improve certain social and cognitive skills, helping to strengthen abilities like self-control and attention," writes @JudithDanovitch. https://t.co/OksVHBF70a

— New York Times Opinion (@nytopinion) August 20, 2021
Titled, "Actually, Wearing a Mask Can Help Your Child Learn," Danovitch begins by noting the concerns of parents of young children, specifically the negative impact of wearing masks which can "impair children's ability to learn language and socialize."
Such concerns, according to Danovitch, are "understandable but unwarranted."
"Although scientists don't have much data yet on how wearing masks during a pandemic affects children's development, there is plenty of reason to believe that it won't cause any harm," she assures.
Danovitch then attempts to support her stance by citing education in other cultures where faces can be partially or nearly fully covered.
"Children in cultures where caregivers and educators wear head coverings that obscure their mouths and noses develop skills just as children in other cultures do," she writes. – READ MORE