NYC to Force Teachers, Staff to Get the Coronavirus Vaccine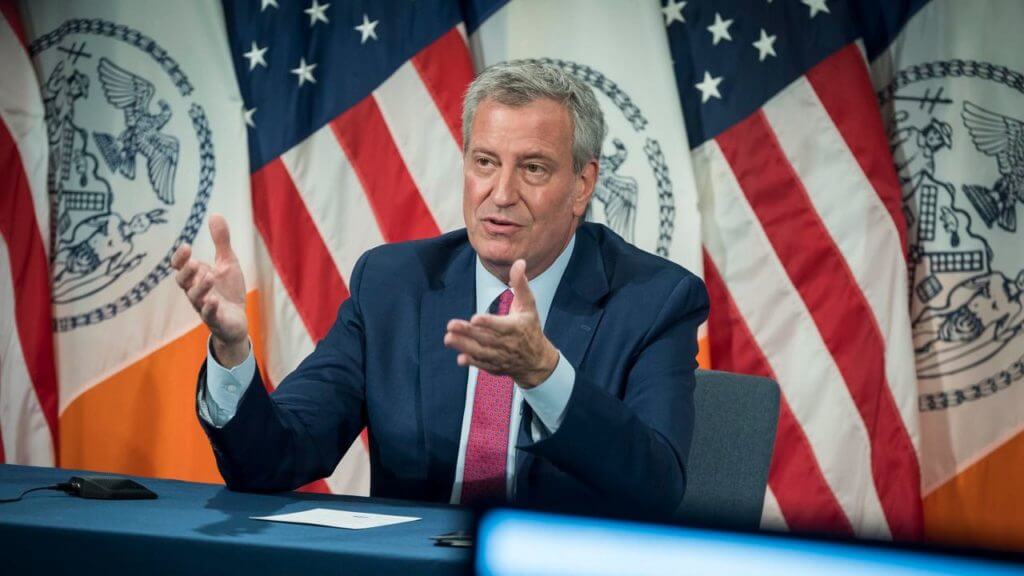 New York City officials are requiring teachers and staff to get vaccinated for the Chinese coronavirus, Mayor Bill de Blasio (D) announced on Monday.
The Democrat mayor, who is already forcing New York City's indoor restaurants and gyms to discriminate against the unvaccinated by denying them service, announced that the New York City Department of Health will issue an order "requiring all staff in the New York City Public Schools to be vaccinated."
"This will require that all staff of every kind — principals, teachers custodians, food service, you name it — needs to have at least one dose by September 27. The entire staff by September 27, at least one dose. And we know this is going to help ensure that everyone is safe," de Blasio said, failing to mention the vaccine efficacy rate is waning — an issue that prompted federal health officials to issue a joint statement last week announcing the need for coronavirus booster shots.
The Democrat mayor added that he will "immediately" begin working with labor unions following this announcement. According to the New York Times, the mandate will affect roughly 148,000 city employees. – READ MORE