Not So Fast: Connecticut Unions Say Vaccine Mandates Must Be Negotiated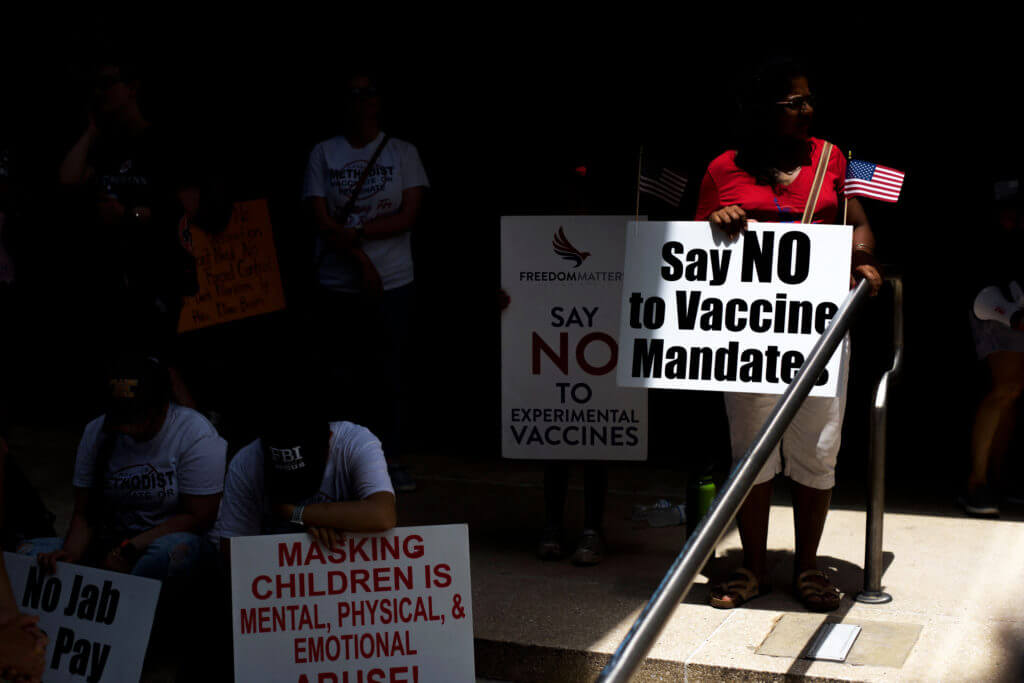 Connecticut's public sector unions say any potential state mandates for coronavirus vaccinations must be negotiated at the bargaining table.
The Connecticut Examiner reported Saturday the American Federation of State, County & Municipal Employees (AFSCME) Council 4, which represents 30,000 Connecticut residents, said in a statement:
It is our position that employers must bargain the impact of any issues related to vaccinations and testing for COVID-19 in workplaces, including mandatory vaccinations. The best way to achieve a common end – safe workers and safe communities – is when workers have a voice and seat at the table in decisions impacting their working conditions.
Similarly, Jan Hochadel, president of the American Federation of Teachers (AFT) in Connecticut, released a statement calling for employers of her union's members to create policies regarding vaccinations "in mutual negotiations between labor and management."
"We expect our local union members' employers to live up to their obligations under current contracts and meet us at the bargaining table before implementing any new mandates," Hochadel said. – READ MORE