Newsom Urges Dems Not To Be 'Timid' About Imposing COVID Mitigation Measures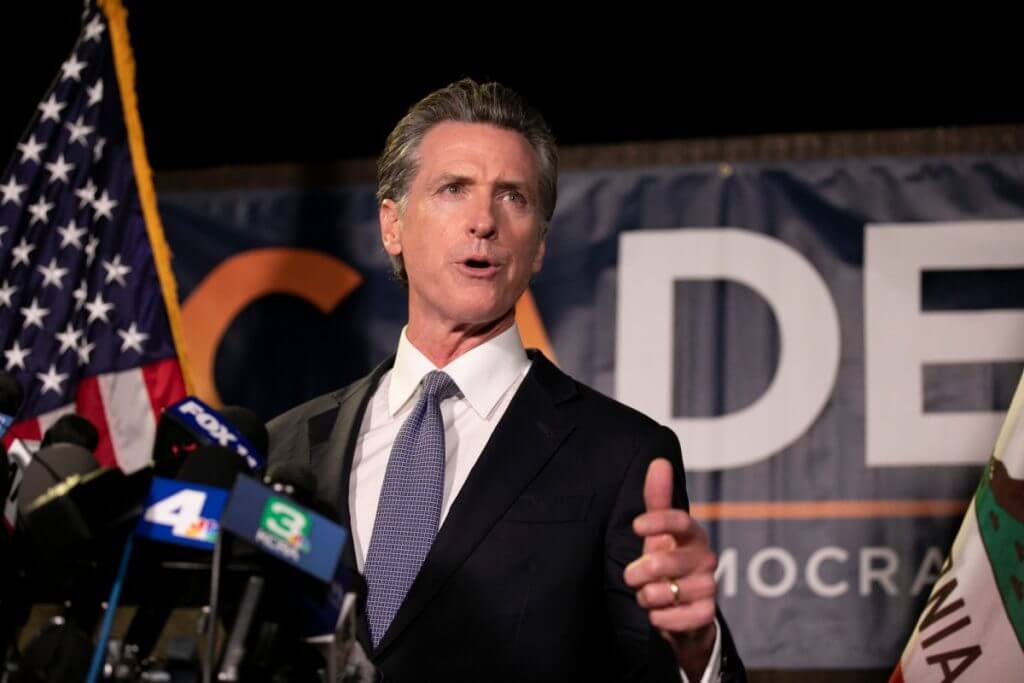 Fresh off his success beating back a recall challenge, California Gov. Gavin Newsom (D) says Democrats should not be "timid" about imposing strong COVID-19 mitigation measures.
During an interview with CBS News on Thursday, Newsom said, "We need to stiffen our spines and lean into keeping people safe and healthy."
"We shouldn't be timid in trying to protect people's lives and mitigate the spread and transmission of this disease," he continued.
He also said it is the "right thing to do" and a "motivating factor in this election."
When asked if national Democrats have a "timidity problem," Newsom said, "This has been hard. Look, I was recalled [in] no small degree because of our approach to this pandemic."
"It's not just about the formal authority, but it's the moral authority that we have," he added. – READ MORE