New York City May Expand COVID-19 Vaccine Passports to Other Businesses: Official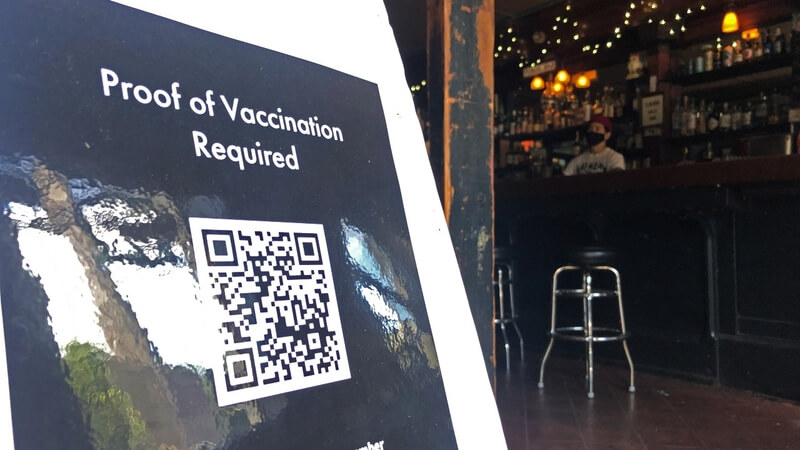 New York City health officials may expand the city's COVID-19 vaccine mandate to other businesses after an evaluation.
Mayor Bill de Blasio, a Democrat, on Aug. 3 announced that starting in mid-September, gyms, restaurants, and theaters can't allow unvaccinated people inside. Customers will have to present a Centers for Disease Control and Prevention (CDC) vaccination card, use New York's "Excelsior" app, or a New York City app.
When asked by The Epoch Times whether the COVID-19 vaccination mandate would be expanded to delis, bodegas, and supermarkets, a New York City Department of Health official said the policy will be evaluated and might be expanded to other industries.
It isn't clear what businesses could be targeted by the mandate next or if bodegas, delis, or supermarkets may be impacted.
The new requirement for restaurants and gyms will be phased in over several weeks in August and September, representing the most aggressive step of any U.S. city so far to implement COVID-19-related controls. De Blasio and other officials said such a policy is needed to deal with the Delta variant.
"The only way to patronize these establishments indoors will be if you're vaccinated," de Blasio said. "The goal here is to convince everyone that this is the time. If we're going to stop the Delta variant, the time is now." – READ MORE