Nearly Half of the Taliban Government's Leaders Are Designated Terrorists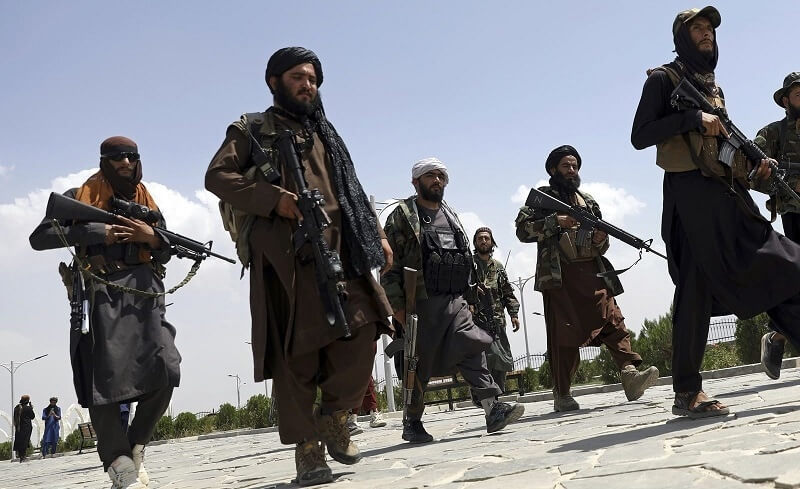 Nearly half of the Taliban government's leaders are on the United Nations' terrorist blacklist, a fact that hasn't slowed U.S. efforts to engage in diplomacy with the anti-western regime.
At least 14 of the 33 ministers the Taliban announced as senior leaders in its newly formed government are designated as terrorists under the U.N. Security Council's 1988 Sanctions Committee. This designation includes Prime Minister Mullah Mohammad Hassan Akhund and his two top deputies, Mullah Baradar Akhund and Mawlavi Hanafi.
The Taliban's defense minister, foreign minister, and deputy foreign minister also are designated terrorists. And Sirajuddin Haqqani, the Taliban's interior minister, remains on the FBI's most wanted list, with a $10 million bounty for his role in a 2008 terrorist attack in Kabul that killed six people, including an American citizen.
Even with these outstanding terror designations on the Taliban and its top leaders, the Biden administration and other Western countries are holding direct negotiations with the group that are aimed at providing war-torn Afghanistan with aid dollars. The United States held a series of talks with "senior Taliban representatives" during the weekend, meetings that the State Department described as "candid and professional." These powwows indicate the United States' willingness to legitimize the Taliban's rule since the terrorist group retook the country amid a hurried American withdrawal, according to national security experts. – READ MORE