Moderna: Booster Shot 'Will Likely Be Necessary Prior to the Winter Season'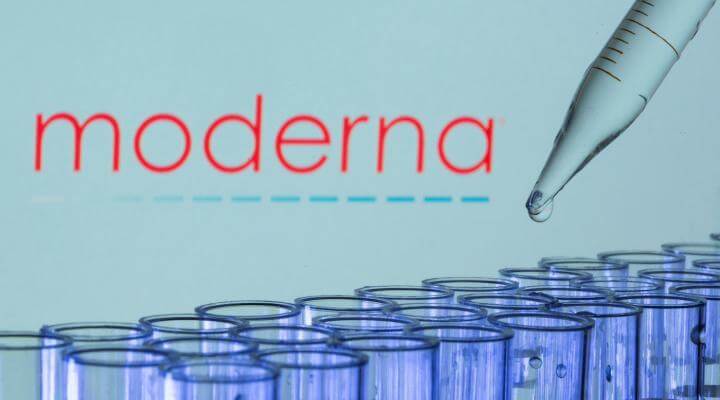 Moderna said on Thursday a third shot of its two-dose vaccine for the Chinese coronavirus will "likely be necessary" prior to winter — news that follows discussions of ongoing coronavirus booster shots similar to an annual flu shot.
Moderna announced additional data on its vaccine on Thursday, revealing it is maintaining a 93 percent efficacy six months after the last dose of the shot.
"We are pleased that our COVID-19 vaccine is showing durable efficacy of 93 percent through six months, but recognize that the Delta variant is a significant new threat so we must remain vigilant," Moderna CEO Stephane Bancel said in a statement.
However, the company, which detailed the data during a second-quarter earnings presentation, said the vaccine will "continue to wane and eventually impact vaccine efficacy," meaning a booster shot will be necessary, likely before the winter months.
"We believe that increased force of infection resulting from Delta, non-pharmaceutical intervention (NPI) fatigue, and seasonal effects (moving indoors) will lead to an increase of breakthrough infections in vaccinated individuals," the company said in the presentation. – READ MORE