Military Members Speak Out Against Vaccine Mandates: 'Servicemembers Should Be Given the Right to Decline'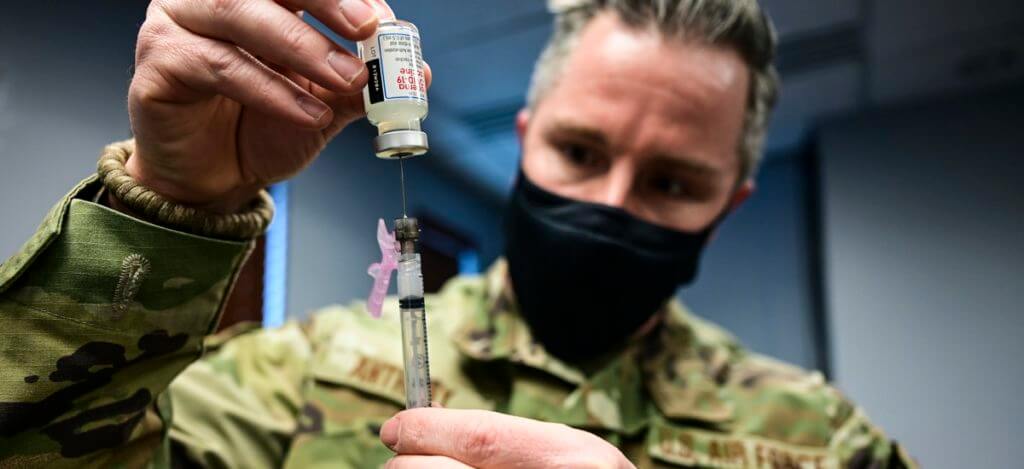 Several members of the U.S. military are expressing their grave concerns as the Pentagon issues a coronavirus vaccine mandate on U.S. servicemembers, warning the mandate could majorly impact military readiness as many other military members, they say, feel the same way but are not speaking out for fears of consequences.
Rep. Thomas Massie (R-KY), who introduced HR 3860, a bill to prohibit "any requirement that a member of the Armed Forces receive a vaccination against COVID-19," in June, held a conference call with members of the military Friday, where they offered their perspectives and concerns moving forward as the government imposes this mandate, on the condition of anonymity.
Regarding Vaccine Mandates:
"Representative Massie moderated a conference call that included a dozen armed service members, with experience ranging from a first-year Air Force Academy cadet to a Major with 17 years of service, including combat experience."https://t.co/9efDVcEwDp

— Thomas Massie (@RepThomasMassie) August 29, 2021
"There was a lot of indirect pressure to be vaccinated before it was even mandatory. And that's coming from our peers and especially during our basic training where … the people in charge of us were always making like indirect comments," a cadet at the Air Force Academy said, adding there is "always an underlying kind of bias if we weren't [vaccinated]," which she described as "frustrating."
"We get a lot of pressure from our commanders … and they tell you these sob stories to heavily persuade you, and it's borderline harassment," one Air Force member added, explaining how he may need to "restart" if the vaccine becomes mandatory.
"It makes you wonder, well I joined to change my life and they're all about inclusion and diversity but I have to restart just because of the shot," he said. – READ MORE