Michigan teen school killing suspect charged with terrorism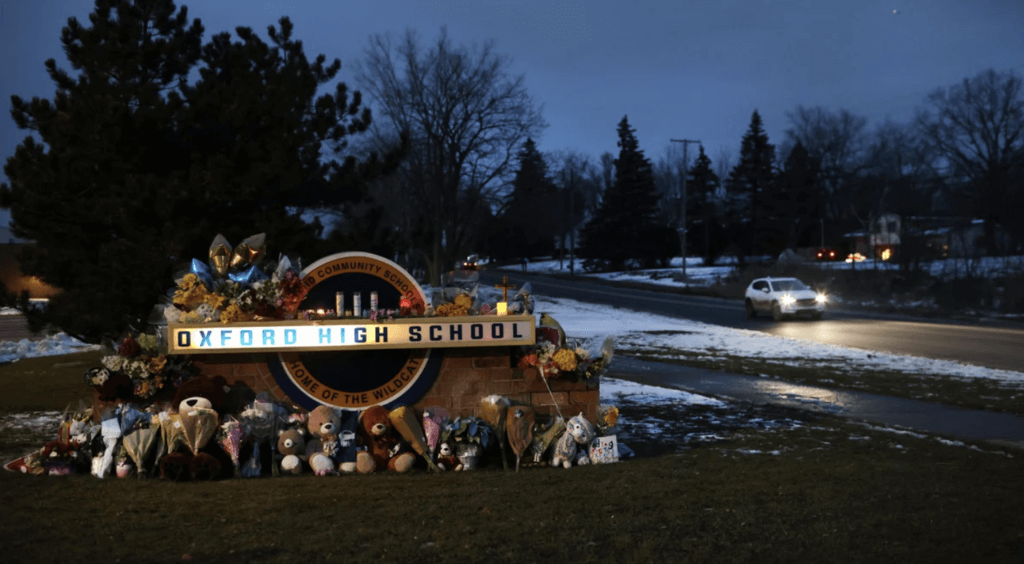 The 15-year-old school shooting suspect accused of killing at least four of his fellow students at a Michigan high school will be tried as an adult and faces murder, assault, and weapons charges in addition to one count of terrorism causing death, according to a Wednesday CNN report.
Seven other people were injured and wounded during the attack, which took place on Tuesday.
A subject opened fire in a school hallway on Tuesday, shooting at least 30 rounds at those in the hallway and through classroom doors.
During a Wednesday arraignment, the suspect pleaded not guilty.
Prosecutor Marc Keast said that the suspect emerged from a school bathroom and began firing on people in the hallway. He reportedly continued strolling the hallway at a "methodical pace" and continued the attack for at least another five minutes. – READ MORE