Louisiana First to Reimpose Indoor Mask Mandate Regardless of Vaccination Status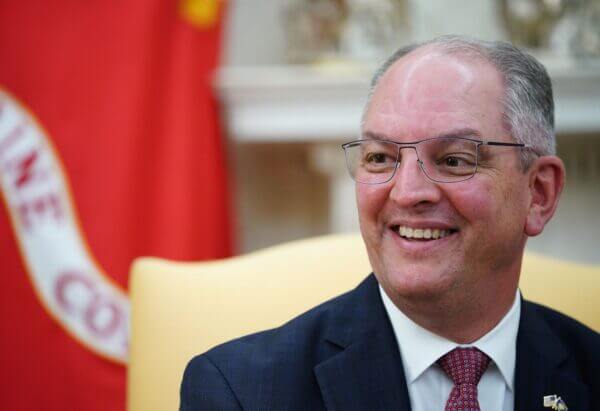 Louisiana announced on Monday it is reimposing indoor mask mandates regardless of vaccination status, becoming the first state to do so after the Centers for Disease Control and Prevention (CDC) altered its recommendation to say that vaccinated people should also wear masks in some indoor areas.
The CDC last week published the data that has driven its revision for guidelines about mask wearing. According to the data, among outbreaks of the CCP (Chinese Communist Party) virus at large public gatherings in Barnstable County, Massachusetts, 74 percent of 469 infections were among those who had been fully vaccinated. COVID-19 is the disease caused by the CCP virus.
According to a statement from the governor's office, it said the CDC's data suggests that while vaccination reduces a person's chance of becoming infected with COVID-19, those who do contract the Delta variant, even though they may be fully vaccinated, may still transmit it to others.
"After reviewing new data from the CDC, speaking with public health advisors and hearing from hospital leadership and the business community, I am reinstating Louisiana's statewide mask mandate indoors, including in schools to protect our children who are too young to be vaccinated and our teachers and staff," Gov. John Bel Edwards, a Democrat, said in a statement. – READ MORE