London's oldest woman turns 108, says COVID-19 is 'nothing compared to World War I'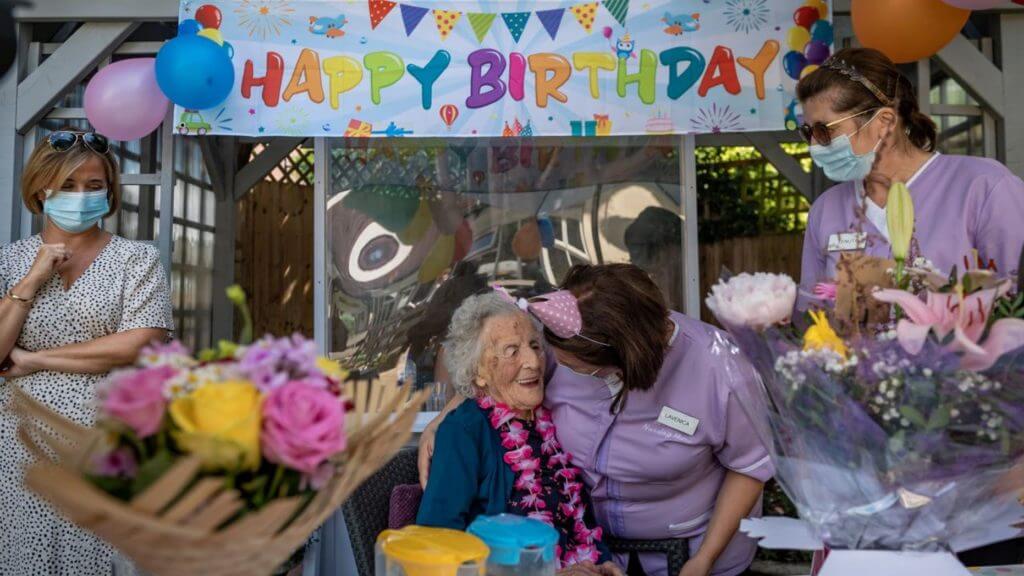 World War I was much worse than the coronavirus pandemic, according to Sarah "Betty" Spear.
Spear should know, having experienced both. She turned 108 on Wednesday, celebrating the milestone with family and friends in south London.
"The first world war was the worst thing; [COVID-19] is nothing in comparison," she remarked in an interview with South West News Service.
Spear was born in Ireland in 1913, nearly a year before World War I began. When the war ended, Spear was 5.
She moved to London at the age of 18 and became a nurse. According to SWNS, she practiced medicine in Carshalton, a historic suburban village in south London.
"I don't think the [National Health Service] have coped very well during [COVID-19]," Spear told SWNS. "People are not so friendly anymore."
In 2020, Spear was unable to see her family while she stayed at her nursing home due to coronavirus restrictions, but this time around, she was able to have a small gathering with her grandchildren and great-grandchildren. She was admitted into St. Judes Nursing Home a year prior after living in an apartment in Sutton for an extended period.
Spear has outlived her husband, whom she married in 1947 at the age of 34, which notably took place two years after World War II concluded. She's also outlived her daughter Anne." – READ MORE