Liberty University Enacts Temporary Measures to Slow COVID-19 Spread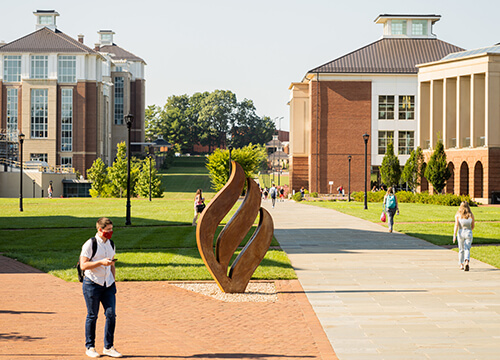 Liberty University on Thursday said it will shift to online instruction and halt indoor gatherings, as part of its "temporary mitigation measures" to slow the spread of COVID-19 on campus.
The evangelical Christian university in Lynchburg, Virginia, said the temporary mitigation period will last from Aug. 30 through Sept. 10, during which all residential classes will be moved online and large indoor gatherings suspended. Outdoor events, including the 2021 football season opener on Sept. 4, are not interrupted.
As of Aug. 25, Liberty has 159 known active COVID-19 cases, which account for 0.55 percent of the total campus population, according to the university's website. There are also 385 on-campus and commuting students and 107 employees in quarantine.
The university also encourages, but not requires, students and employees to keep a physical distance and wear a mask. Free vaccines clinics will also soon be offered on campus, although COVID-19 vaccination is also not required as a condition for enrollment or employment.
"We are taking the necessary steps and actions to lighten the burden to our medical service providers, the local hospital resources, and to do our part to keep our community safe," Keith Anderson, executive director of Liberty's Student Health Center and Wellness Initiatives, said in a statement.- READ MORE