Left-Wing Billionaire George Soros Bankrolling Group Behind Harassment of Kyrsten Sinema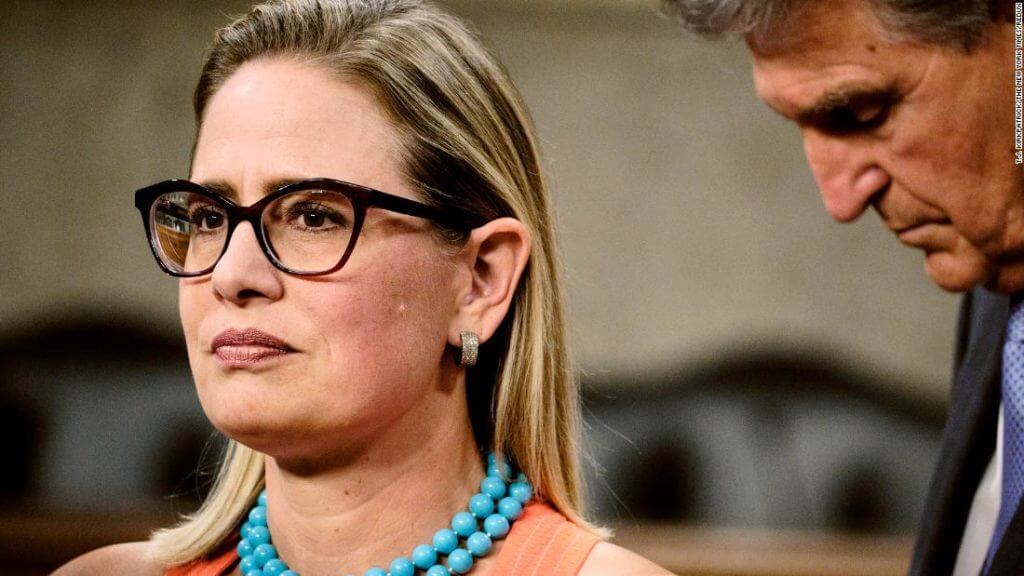 Progressive billionaire George Soros is bankrolling the left-wing activist group whose members accosted Sen. Kyrsten Sinema (D., Ariz.) in a bathroom over the weekend.
Activists with Living United for Change in Arizona filmed Sinema while she was teaching at Arizona State University on Saturday after she refused to meet with the organization to discuss her opposition to a $3.5 trillion "Build Back Better" spending bill. Soros's Open Society Foundation is Living United's biggest donor. The group gave $1.5 million to Living United in 2019 and $250,000 in 2017, according to the philanthropy's grants database. Living United reported around $1.7 million in revenue in 2019 and $328,000 in 2017.
The Living United activists may have broken Arizona law, which says it is illegal to photograph or videotape another person in a restroom "where the person has a reasonable expectation of privacy" and is relieving themselves or undressing.
Video of the incident begins with Sinema entering a bathroom stall and ends as she exits the facility. The activists in the video are heard asking Sinema to support the "Build Back Better" plan, as well as a path to citizenship for seven million illegal immigrants in the United States. Sinema and Sen. Joe Manchin (D., W.Va.) support a spending measure with a far smaller price tag. – READ MORE