Lawmakers Probe State Dept Decision to Scuttle Plan for Crisis Response Bureau Months Before Afghan Catastrophe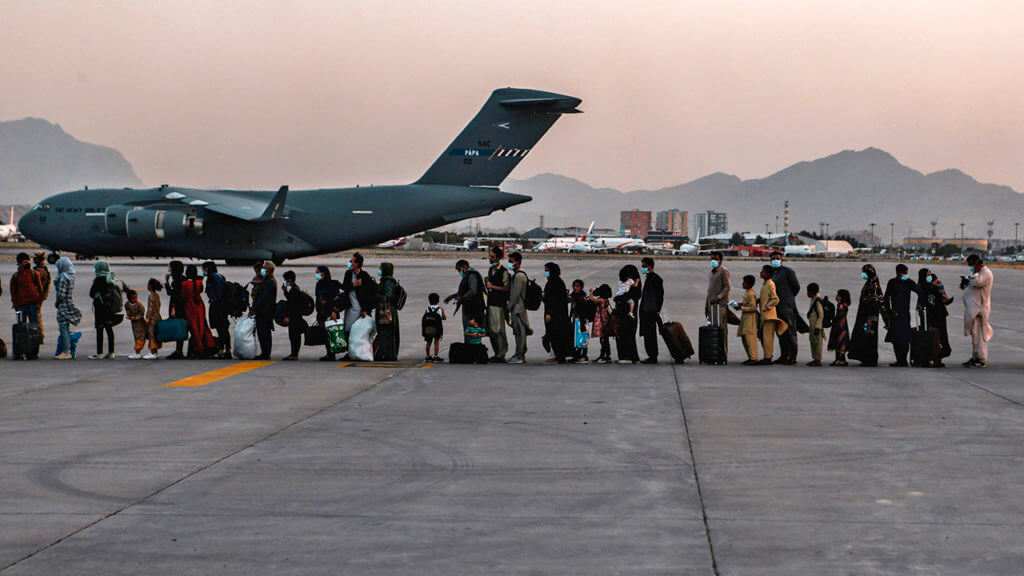 Congressional foreign policy leaders have ordered the Biden State Department to turn over all documents and internal communications related to its decision to abolish a Trump-era program that would have evacuated Americans stationed overseas in the case of an emergency.
Reps. Bryan Steil (R., Wis.) and Jim Banks (R., Ind.), members of the Republican Study Committee's foreign affairs task force and House Armed Services Committee, respectively, initiated on Thursday a formal investigation into the now-shuttered Contingency and Crisis Response Bureau (CCR), an emergency response initiative that was established in January by outgoing secretary of state Mike Pompeo, but did not become fully operational.
The Biden State Department moved in June to terminate plans to establish the CCR, the Washington Free Beacon disclosed earlier this month based on an internal memo and sources familiar with the decision. Deputy Secretary Brian McKeon signed off on the "discontinuation of the establishment, and termination of, the Contingency and Crisis Response Bureau (CCR)," according to a June 11 memo.
News of the decision fueled intense criticism of the Biden administration, which is struggling to evacuate Americans from Afghanistan in the wake of the Taliban's takeover. While the State Department attempted to downplay the report, claiming the CCR bureau would not have helped with the Afghanistan evacuation, Banks and Steil say "the decision to shut down the CCR may very well have cost human lives," according to a copy of their investigation letter sent Thursday to the State Department and obtained exclusively by the Free Beacon.
"The decision to shut down this program only months before a rushed withdrawal has led to dire consequences and is unacceptable," the lawmakers wrote. "Not only did President Biden leave without providing a chance for Americans to evacuate, the State Department shut down one of our most vital tools to facilitate the evacuation of Americans in times like these."- READ MORE