Labor Department Allots $240 Million to Fight 'Terrifying' Level of Unemployment Insurance Fraud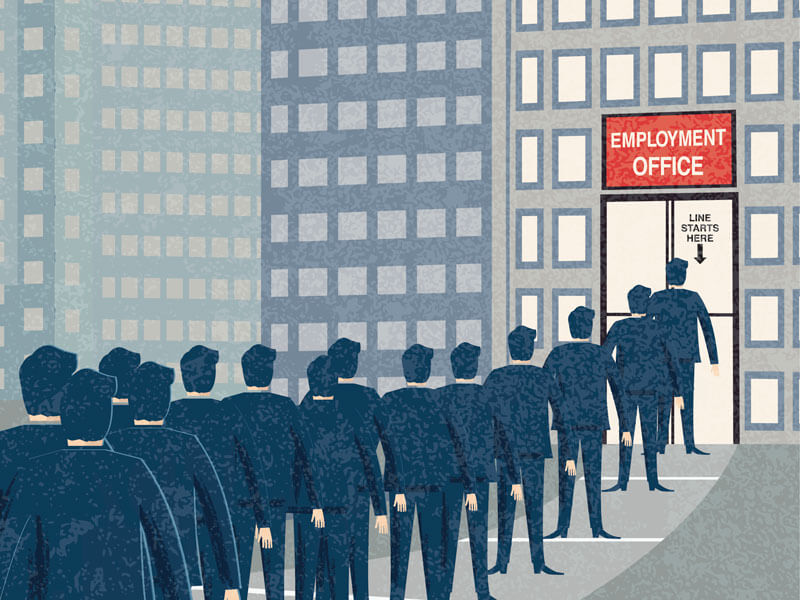 The Labor Department is giving $240 million to states for measures like beefing up cybersecurity defense and identity verification in a bid to fight an explosion of unemployment insurance fraud.
The move, announced in an Aug. 12 press release, is part of a broader thrust to modernize the unemployment insurance system, the shortcomings of which have been exposed amid a surge of fraudulent activity after federal lawmakers expanded jobless compensation programs last year in response to the outbreak.
"The pandemic underscored the need for modernization of the 53 different systems that administer unemployment insurance benefits in the United States, and it exposed significant vulnerabilities in state technology to criminals looking for an opportunity," Secretary of Labor Marty Walsh said in a statement.
The department is making $140 million in grants to states for a range of fraud prevention measures, including implementation of cybersecurity defense strategies, expansion of data analytics systems and overpayment recovery efforts, as well as enhancement of identification verification measures, according to a Labor Department memo (pdf). The money will come from the $1.9 trillion American Rescue Plan Act, which allocated $2 billion to the Labor Department for a range of measures, including to prevent and detect fraud.
Another $100 million will be allocated to help states combat fraud in the temporary Pandemic Unemployment Assistance and Pandemic Emergency Unemployment Compensation programs, which were established by Congress to provide additional aid to the jobless amid the pandemic. Funding for these grants will come from unused portions of the CARES Act. – READ MORE