Joe Biden: Andrew Cuomo Did a 'Hell of a Job' as Governor Aside from 'Personal Behavior'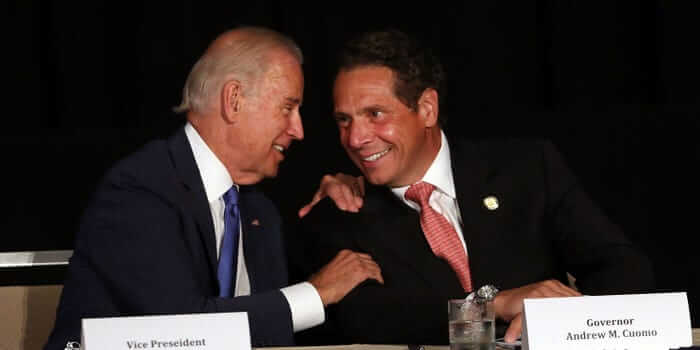 President Joe Biden praised New York Gov. Andrew Cuomo's record on issues important to Democrats despite allegations of sexual harassment forcing the governor to resign on Tuesday.
After a speech celebrating his success with the infrastructure bill passing the Senate, Biden was asked by CBS News reporter Ed O'Keefe about Cuomo's record as governor of New York.
"In terms of personal behavior or what he's done as a governor?" Biden asked.
When O'Keefe clarified Biden should comment on Cuomo's record as governor, he replied, "Well, he's done a hell of a job."
"Thought he's done a hell of a job … both on everything from the access to voting to infrastructure, a whole range of things," Biden continued. "That's why it's so sad."
When challenged by CNN's Kaitlan Collins on how he could separate Cuomo's actions, Biden grew defensive, suggesting that he was only commenting on his record on infrastructure. – READ MORE