Infrastructure bill faces tough hurdles in House as Dems demand massive $3.5T liberal wish list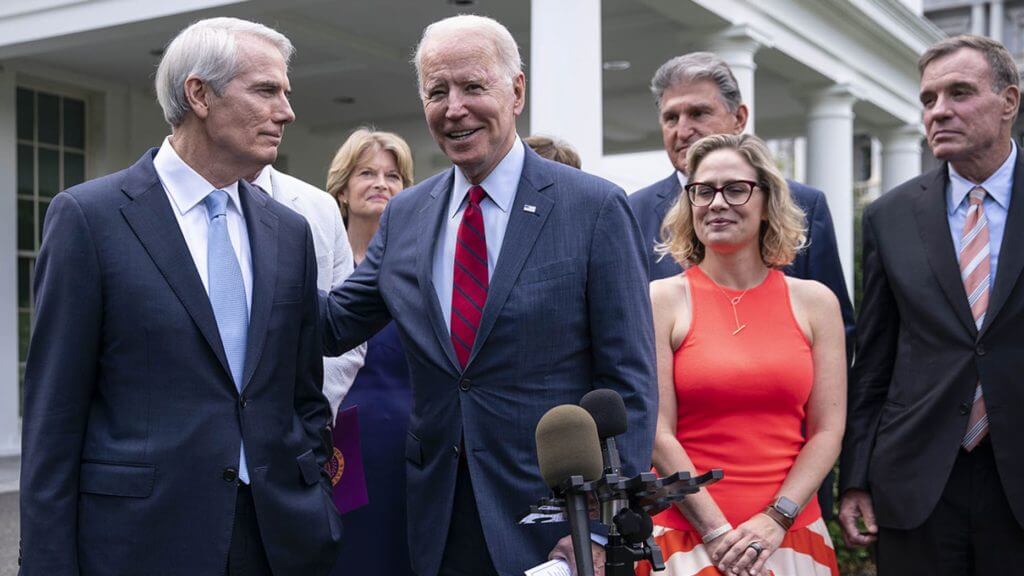 The Senate passed the $1 trillion-plus bipartisan infrastructure bill Tuesday, meeting a goal that lawmakers have been reaching toward for months.
It was a victory for the moderate senators who led the effort, especially Sens. Rob Portman, R-Ohio, and Kyrsten Sinema, D-Ariz. It was a victory for President Biden, who was urging Republicans and Democrats to compromise on infrastructure, and endorsed the legislation.
It was a victory for Majority Leader Chuck Schumer, D-N.Y., who hurried senators along when their negotiations seemed stalled. And it could even be considered a victory for Minority Leader Mitch McConnell, R-Ky., who will unfailingly point to this bill every time Democrats start agitating to get rid of the legislative filibuster.
But it is by no means a layup at this point to make it to Biden's desk – the bipartisan infrastructure bill faces a rocky path through the House of Representatives with a litany of potential pitfalls.
Chief among them is the fact House Speaker Nancy Pelosi, D-Calif., has sworn up and down she will not touch the infrastructure bill until the Senate gives her Democrats' $3.5 trillion spending wish list under budget reconciliation.
Asked last week if she will hold the infrastructure bill until she gets a reconciliation package, Pelosi responded, "What do you think?"- READ MORE