In-N-Out Burger in LA apparently remaining defiant as restaurants aren't checking customers' proof of vaccination — a violation of citywide mandate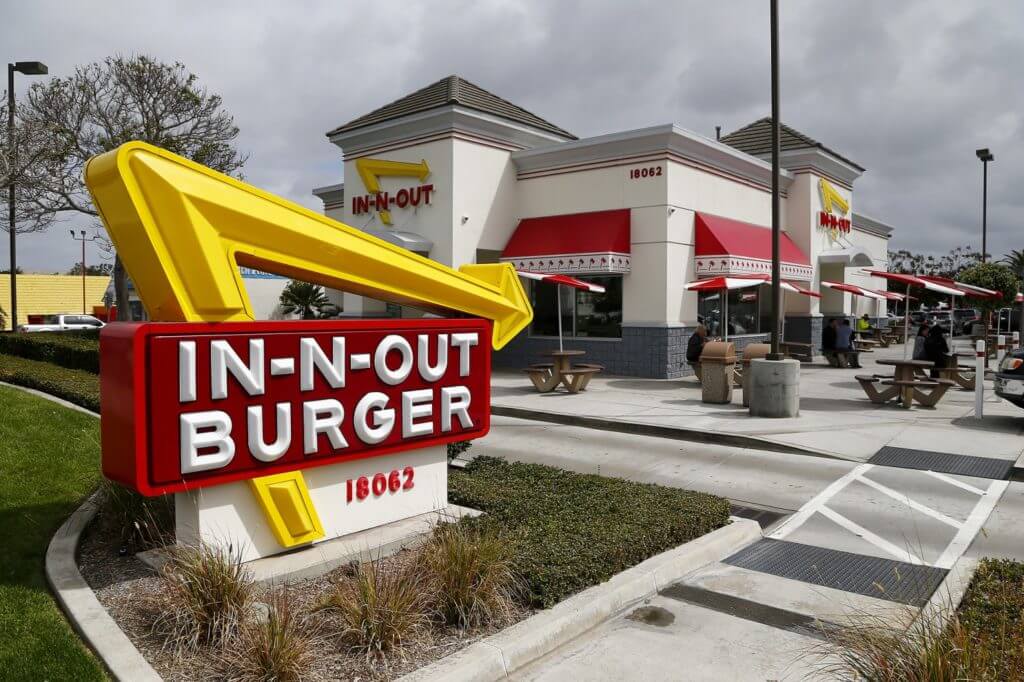 In-N-Out Burger restaurants in Los Angeles apparently are remaining defiant and not checking proof of COVID-19 vaccinations for customers who dine inside the iconic burger joints — a violation of the city's mandate, which KCBS-TV reported is the strictest in America.
A reporter from the station, Tom Wait, visited five In-N-Outs across the city Tuesday night and found it was "business as usual," with restaurant workers not once asking for vaccination proof from Wait, KCBS said.
At least one customer told the station he agrees with In-N-Out: "You have the right to eat here or not. It's their business, not ours …"
KCBS said In-N-Out didn't immediately respond to its request for comment.
The controversy surrounding In-N-Out and vaccine mandates began in October when the chain ripped San Francisco's proof of COVID-19 vaccination requirements after the city's Department of Public Health closed one In-N-Out for serving customers without proper papers. – READ MORE