Illinois Gov. J.B. Pritzker Won't Say When Mask Mandate Will End: 'I Couldn't Give You a Date'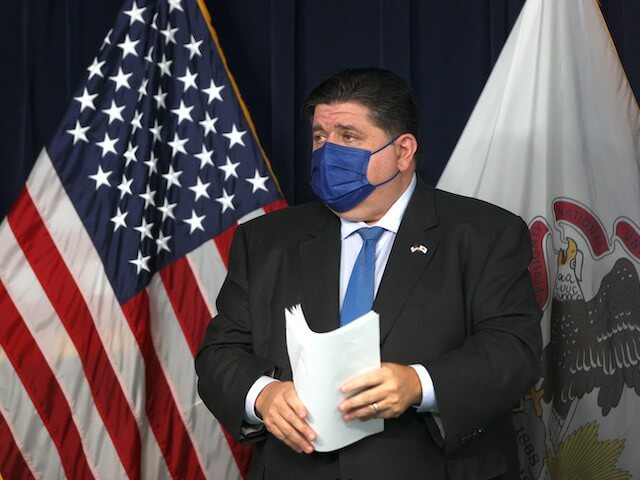 Illinois Gov. J.B. Pritzker (D) will not say when the statewide mask mandate will end.
"I couldn't give you a date on when we might be able to alleviate some mitigations," he said amid reports of rising coronavirus fatalities in the state, despite his administration's reinstitution of certain mitigation measures.
According to the Daily Herald, coronavirus deaths hit 71 on Saturday, "the most since Feb. 18, reflecting an increase of fatalities from the virus in September." Further, data shows average daily deaths essentially doubling from August to September, despite Pritzker's mitigation measures. Late last month, he announced vaccination requirements for educators.
However, Dr. Jonathan Pinsky, Edward Hospital's medical director of infection control and prevention, noted that deaths are "typically a delayed metric of infection activity" and believes that the spike in deaths is rooted in hospital admissions the month prior.
Despite that, however, the state's average daily cases have remained virtually the same, even with the governor's mandates. New cases topped 9,150 over the weekend. – READ MORE