Illinois Democrat: Waukesha SUV Rampage Was 'Karma' for Rittenhouse Trial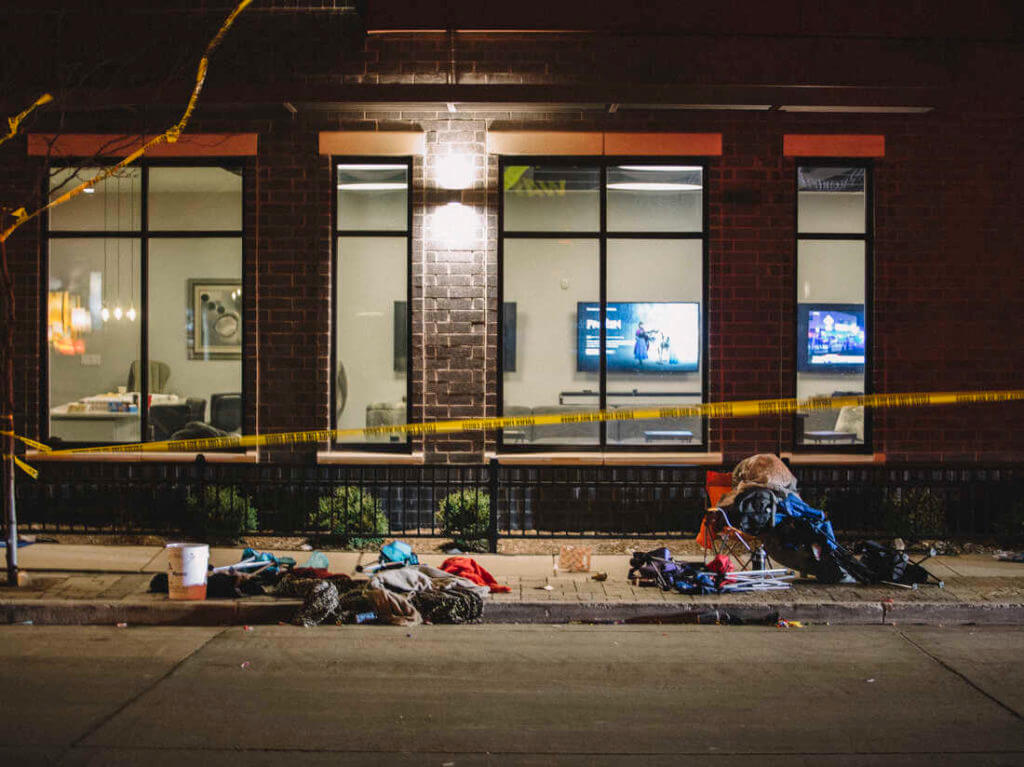 Illinois Democrat Mary Lemanski called Sunday's Christmas parade massacre "karma" on residents of Wisconsin for Friday's "not guilty" verdicts in the Kyle Rittenhouse trial.
Lemanski is the social media director for the Democratic Party in DuPage County, according to the New York Post, and also studies comedic acting at Second City Chicago.
"The blood of Kyle Rittenhouse's victims is on the hands of Wisconsin citizens," Lemanski tweeted, "even the children."
Whoa. But that's OK, because she has all the right feelz: "I'm sad anytime anyone dies. I just believe in Karma and this came around quick on the citizens of Wisconsin."
"It was probably just self defense," she wrote about alleged Christmas parade killer Darrell E. Brooks in a since-deleted tweet.
She followed that up with this: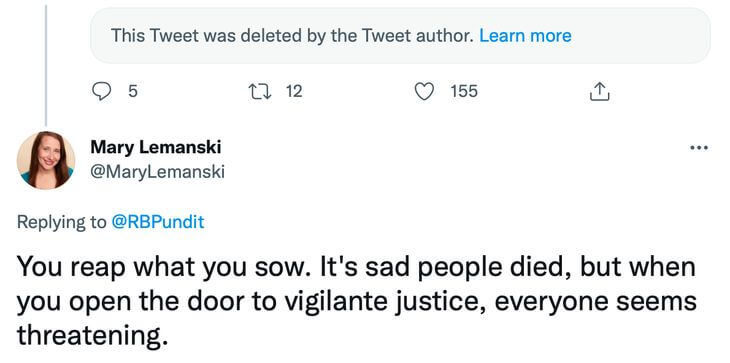 For her part, Lemanski blames her mother: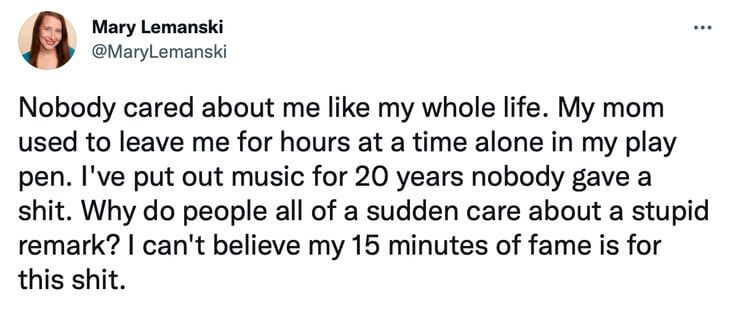 Play stupid games, Mary, win stupid prizes.- READ MORE