Guitarist Robert Cray Drops from Eric Clapton Tour over Anti-Lockdown Song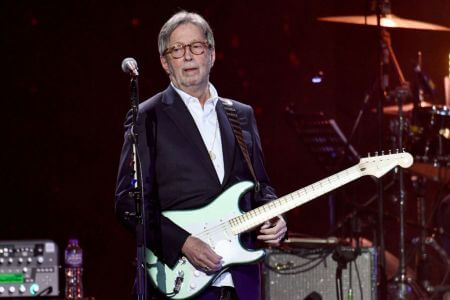 Blues guitarist Robert Cray has dropped out of Eric Clapton's U.S. tour citing the British guitar legend's anti-lockdown stance as well as his public opposition to coronavirus vaccine mandates.
In an interview with the Washington Post, Cray said he backed out from a tour with Clapton after the latter released a song last year comparing lockdowns to slavery.
The song in question is "Stand And Deliver," a joint release with fellow sceptic Van Morrison that saw Clapton sing: "Do you wanna be a free man / Or do you wanna be a slave? / Do you wanna wear these chains / Until you're lying in the grave?"
As he explained to the Post, Cray – a black man born into a segregated community in 1953 Georgia – rejected such a comparison.
Cray revealed he sent Clapton an email after he heard the track last December, saying "his reaction back to me was that he was referring to slaves from, you know, England from way back." – READ MORE