Get the Jab or Get a New Job, UK Health Secretary Tells Care Home Staff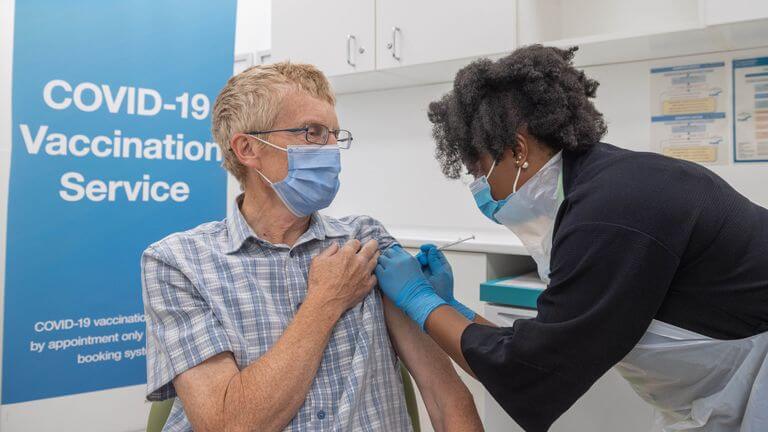 Health Secretary Sajid Javid has told unvaccinated care home staff to "get vaccinated" or "go and get another job" as the deadline for care staff to be double vaccinated against the Chinese coronavirus approaches.
British MPs in the House of Commons voted in July to make vaccination a condition of employment for staff in Care Quality Commission (CQC) registered care homes. Staff must have had their first shot by September 16th to have their second by November 11th, in order to fulfil the legal requirement. The government had estimated during the summer that as many as 40,000 carers could be unvaccinated by the time the law comes into force.
Chairman of the National Care Association Nadra Ahmed said on Saturday that 86 per cent of care home staff are now vaccinated, but has called for the government to put a pause on the November 11th deadline, warning that some care homes will not be able to cope if staff are forced to leave because of the legal mandate.
When the Today programme's Justin Webb asked Sajid Javid whether he would consider that pause, the health secretary said: "No. I won't."
Mr Sajid said that he accepted there was a "considerable amount of pressure on the workforce" with regards to staffing shortages, but claimed that that could be alleviated by the government's recent announcement for more investment, raised through tax increases, in the NHS and for care reforms. – READ MORE