Get Ready for Life Behind Tighter Borders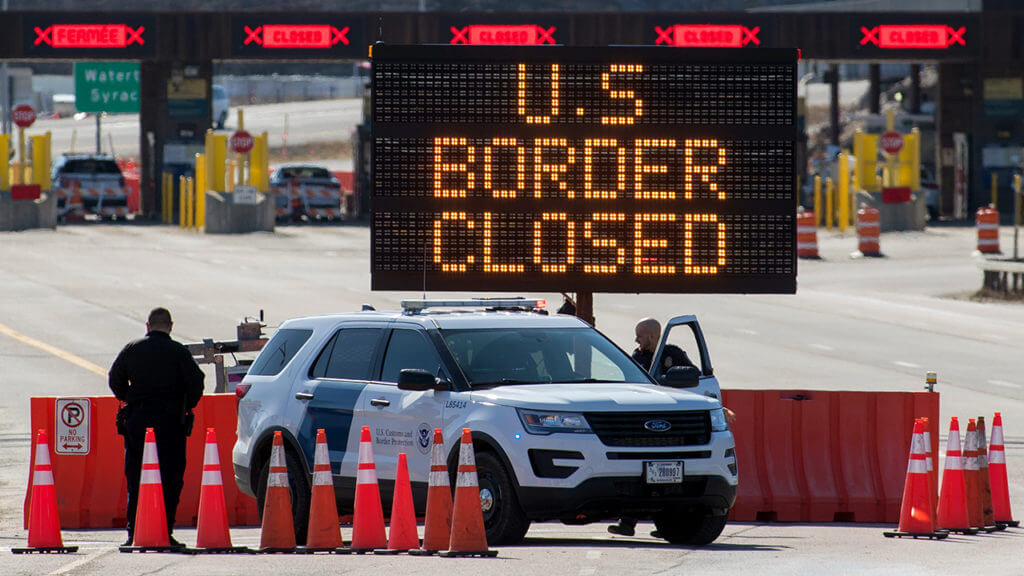 Australia gets a lot of well-deserved grief for its pandemic police-state policies, but the rest of the world may soon look rather similar in some ways. In particular, that unfortunate country's closed borders may foreshadow a world of reduced travel and trade. Pandemic worries and the fallout from disrupted supply chains and shipping routes threaten to end an era of easy globalized transit as people and economies retreat, or are pushed, back behind restricted frontiers.
"It's been less than a week since the European Union removed the U.S. from its 'safe list' of countries for nonessential travel, and already some of the most-visited of the bloc's 27 member states have reacted by clamping down with additional Covid-19 travel restrictions for Americans," Forbes reported this week.
Most of these countries are admitting visitors from the U.S. (and elsewhere) only if they can show proof of vaccination. Several, including Bulgaria and Sweden, essentially banned entry by many travelers including Americans. While supposedly "temporary" measures implemented until the pandemic passes, whenever that may be, the restrictions evoke earlier warnings that travel may never again be as free as it was before any of us heard of COVID-19.
"We will travel again, but it will not be the same," Andrea Serra of the World Economic Forum and Christine Leong of Accenture warned in May 2020. "New health safety protocols and systems will need to be in place, and these have yet to be defined. As governments and industry plan for recovery in this new context and adapt to changing traveller behaviour, the use of digital identity and biometrics technologies could restore trust while also ensuring a seamless journey."
"Eventually, surveillance technology could assign each passenger a digital identity, with access to anything from geolocation to virus test results or immunity certificates," Annalisa Nash Fernandez, a business and technology strategist, told USA Today last October. Like Serra and Leong, she cautioned that such monitoring will raise disturbing privacy implications. – READ MORE