France's COVID-19 'Health Pass' Expands in Scope Despite Protests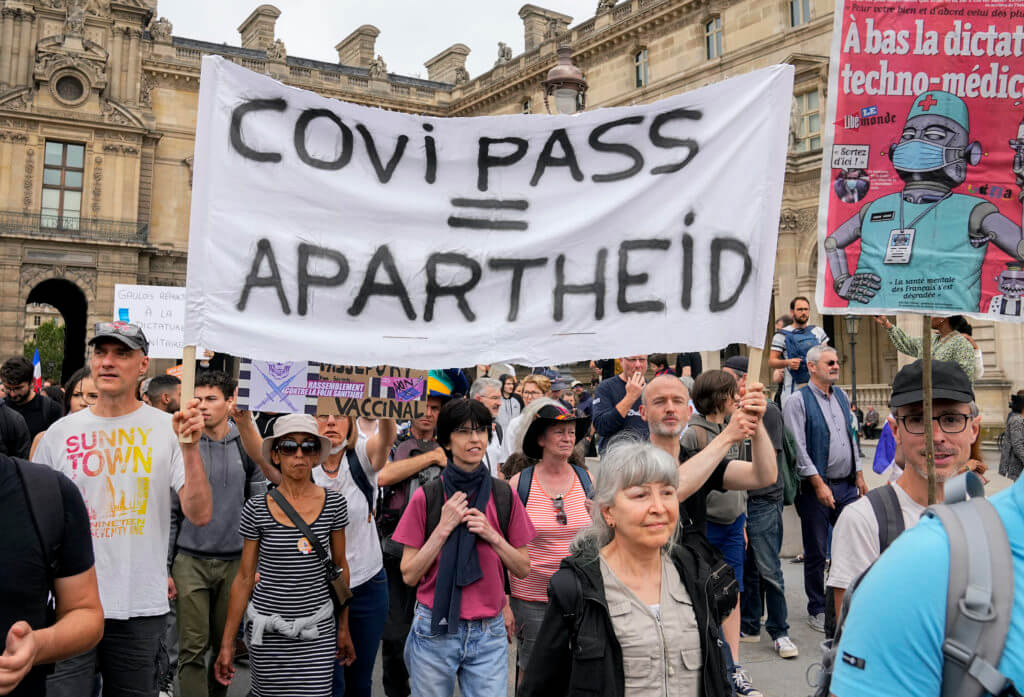 The French government on Monday expanded more activities requiring the use of a COVID-19 "health pass" despite large-scale protests against such measures.
The pass extensions include visiting hospitals, intercity travel, and going to restaurants and cafes.
The pass is proof of vaccination, a negative COVID-19 test, or recovery from the disease. It has been required since July 21 for events or cultural venues where more than 50 people gather, including sporting events and cinemas.
The pass includes a QR code that is scanned upon entry to a venue or event and can be in paper form or digital.
It is currently not required for children, but beginning on Aug. 30, everyone 12 and older will need to show proof of immunity before entering an event or a public space.
Individuals are considered fully vaccinated seven days after the second dose of Pfizer, Moderna, or AstraZeneca vaccine, four weeks after the one-dose Johnson & Johnson vaccine, or seven days after one dose of any COVID-19 vaccine administered to those who recovered from a prior infection.
The pass is part of the government's attempt to curb rising COVID-19 cases and encourage vaccination. More than 37 million or 55.5 percent of French people are fully vaccinated as of Sunday.
"The pass and the vaccination drive should help us avoid new curfews and lockdowns," Health Minister Olivier Véran told French daily Le Parisien on Saturday as protests continued for a fourth consecutive weekend against the pass and a Sept. 15 mandatory vaccination requirement for healthcare workers.- READ MORE