Fed Chair Acknowledges 'Sharp Run-Up' in Inflation but Sees Price Pressures Moderating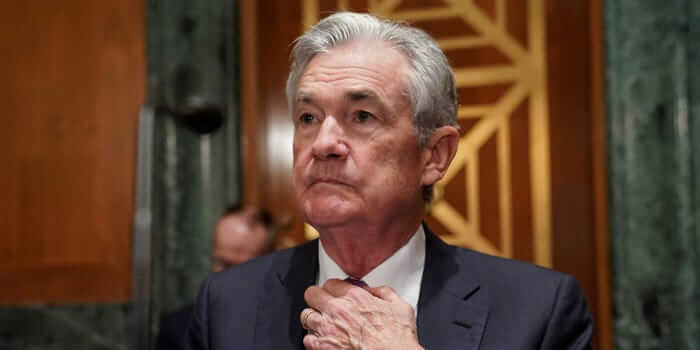 Federal Reserve Chair Jerome Powell addressed inflationary concerns in a speech Friday, acknowledging a sharp rise in prices but arguing, as he has before, that these are temporary, while pointing to signs of inflation easing.
His remarks came as the Commerce Department said in a release Friday that a key inflation gauge, the so-called core PCE price index, rose 3.6 percent in July since last year, hitting a level not seen since 1991. At the same time, on a monthly basis, the core PCE gauge rose 0.3 percent between June and July, after rising 0.5 percent the prior month, suggesting inflationary pressures may be moderating.
Powell acknowledged Friday's core PCE number in a speech at an economic symposium in Jackson Hole, Wyoming, noting it's "well above our 2 percent longer-run objective," adding that both businesses and consumers "widely report upward pressure on prices and wages."
"Inflation at these levels is, of course, a cause for concern. But that concern is tempered by a number of factors that suggest that these elevated readings are likely to prove temporary," he said, arguing that the current spike in inflation is largely driven by a relatively narrow group of goods and services that have been directly impacted by the pandemic and the reopening of the economy. – READ MORE