FBI Raids Home of Couple Accused of January 6 Capitol Trespassing, Aims Gun at Their Child, Father Claims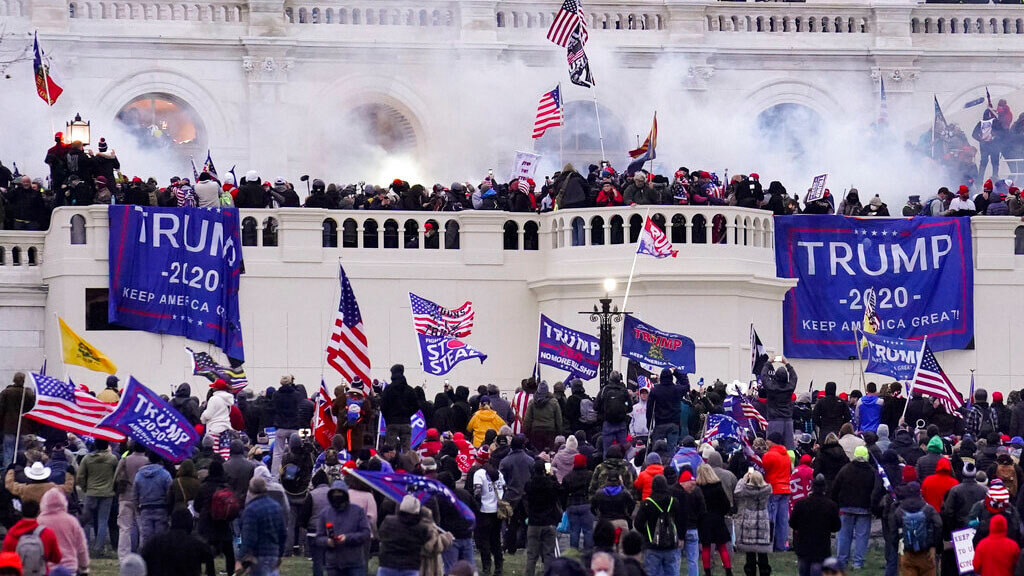 Agents from the Federal Bureau of Investigation, (FBI) raided a farm near Covington, Ga., looking for a husband-and-wife team accused of walking into the Capitol on January 6. The couple insists they didn't enter the building and claims the FBI aimed a gun with a laser sight at their 11-year-old daughter. Forty FBI agents, reportedly arriving in four armored vehicles, moved in on the family's farm at 7 a.m. on August 10.
Federal agents raided the home of Donnie Hyatt on his farm in Covington, GA. Hyatt is a member of the 111% militia. He was at the Capitol on Jan 6, but hasn't yet been charged. He claims he was only listening to what was happening inside with a scanner. https://t.co/L3xSvzg9b4

— Ron Filipkowski (@RonFilipkowski) August 15, 2021
Donnie Hyatt claims he was driving down his long driveway when the FBI moved in. "They had my 11-year-old daughter at gunpoint" Hyatt told the Atlanta Journal-Constitution. He claims his daughter had laser sights trained on her and the girl "is pretty shaken" by the whole thing. "She still shakes when she talks about it."
Fact-O-Rama! The Daily Mail claims five people were killed in the January 6 protest gone bad. This is a blatant lie. The only person who "got killed" was Ashli Babbitt, who was shot by a Capitol cop.
Hyatt and his wife are associated with Chris Hill, the leader of a far-right militia group called the "111% Security Force." Hyatt claims he knows Hill on a personal level, and that his wife speak with him frequently, but insists they are not members of the group.- READ MORE