Fast-Food Wages Surged 10 Percent, Quickest in Years as Companies Struggle to Hire Workers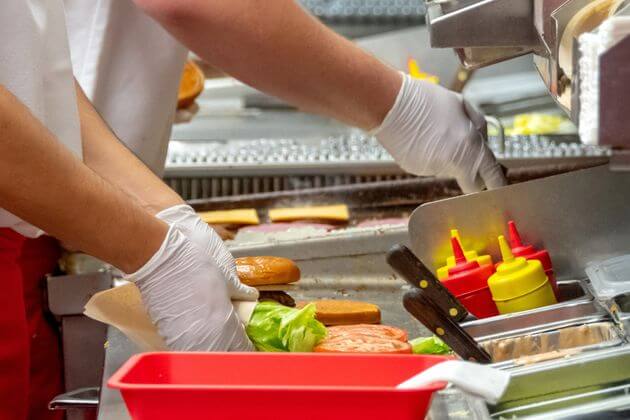 Fast-food workers' wages increased more during the second quarter of 2021 than they did in any quarterly period in years amid the ongoing labor shortage, according to an industry report.
Wages for hourly workers at fast-food restaurants surged 10 percent between April and June of 2021 compared to the same period last year, according to a recent report by Black Box Intelligence and Snagajob. By contrast, fast-food employees' wages increased just 4.1 percent between January and March of 2021 relative to the same period in 2020.
"For the first time in decades, the American hourly worker has the upper hand in compensation conversations," the report said. "In response, restaurants are offering higher wages and unique incentives to attract employees."
In addition, full-service restaurants have about 6 fewer kitchen employees and 3 fewer "front of the house" employees than they reported in 2019, the report found.
"I'd like to share my experience with the critical labor shortage issue," said Mark Glenn, a small business owner in Texas and a member of the International Franchise Association, during a Capitol Hill hearing last month. "It is both real and crippling." – READ MORE