Cuomo Still Eligible For $50K Annual Pension Footed By Taxpayers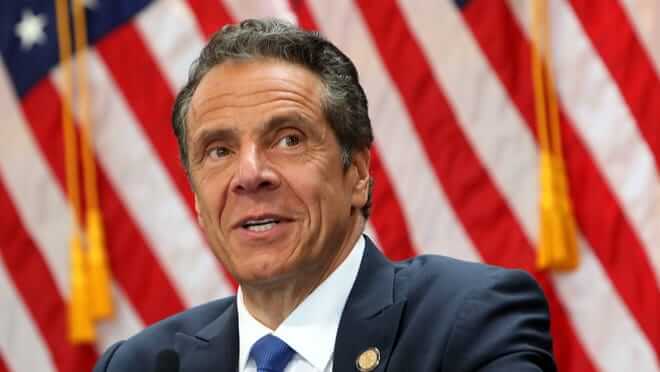 Democratic New York Governor Andrew Cuomo may soon be out of a job, but his cash flow will still be just fine.
The embattled Democrat resigned from office on Tuesday amid a growing sex scandal, but he'll still receive $50,000 a year for the rest of his life in the form of a pension paid for by state taxpayers.
Cuomo, who was set to run for a fourth term in 2022, has logged 15 years of service in the government, 11 years as governor, and four years as attorney general.
"So if you're wondering, without a felony conviction and several other steps, Cuomo would be eligible for his full pension, at taxpayer expense, for the rest of his life," Tim Hoefer, president and CEO of the Empire Center for Public Policy, told the New York Post.
"The Empire Center crunched the numbers based on Cuomo's annual pay and years of service and estimated he would be eligible for $4,222 a month in retirement income or $50,662 a year for the rest of his life," said the Post. "Currently, a public official could have his or her pension reduced or revoked if convicted of a felony under the 'Public Integrity Reform Act' approved by Cuomo in 2011, his first year as governor."
But resignation doesn't revoke a pension under the act approved by Cuomo.
In the State Assembly, a bill has been introduced to mandate forfeiture of a pension under certain circumstances, but the legislation requires a constitutional amendment, which is unlikely. – READ MORE