Cuomo Replacement Kathy Hochul Says New York's Real COVID Death Toll Is 12,000 Higher Than Cuomo Claimed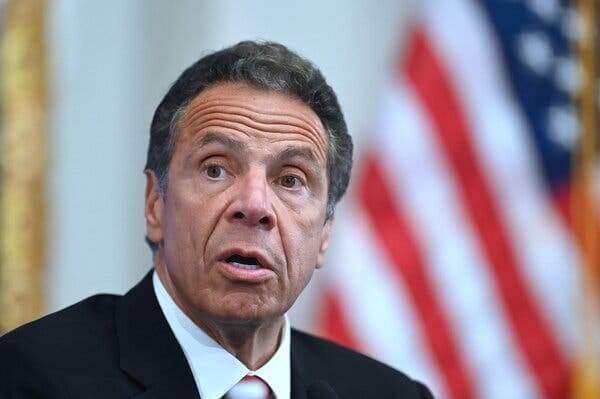 Hochul's office reports that some 55,400 people have died of the coronavirus in New York, much higher than the 43,400 claimed by Cuomo, who left office Monday.
Florida's cooking the books, or so went the refrain this past winter and spring as the now-discredited whistleblower and former state Department of Health employee Rebekah Jones went on a media tour to promote the idea that her state was manipulating COVID death data to save face.
In reality, New York was the state with disturbing discrepancies between Department of Health data and that which was reported to the Centers for Disease Control and Prevention (CDC): Under now-disgraced Gov. Andrew Cuomo, who left office this week, the state's COVID death toll was logged as 43,400. But incoming Gov. Kathy Hochul, who has taken over post–Cuomo resignation, made moves during her first days in office to correct the official count to 55,400. "Transparency will be the hallmark of my administration," Hochul said to MSNBC on Wednesday. "The public deserves a clear, honest picture of what's happening," she told NPR. "That's how we restore confidence."
Whyever would Cuomo obfuscate the number of total COVID deaths in the state? Perhaps to distract from allegations of COVID-handling malfeasance, the embarrassment of the nursing home death toll cover-up, or to score a point or two in his sparring matches with New York City Mayor Bill de Blasio.
Substacker and number cruncher PoliMath reported the number discrepancy back in February, and in July, an overly diplomatic Associated Press headline read "New York takes conservative approach counting virus deaths." – READ MORE