Communist China 'Indefinitely' Closes Critical Port over One Coronavirus Case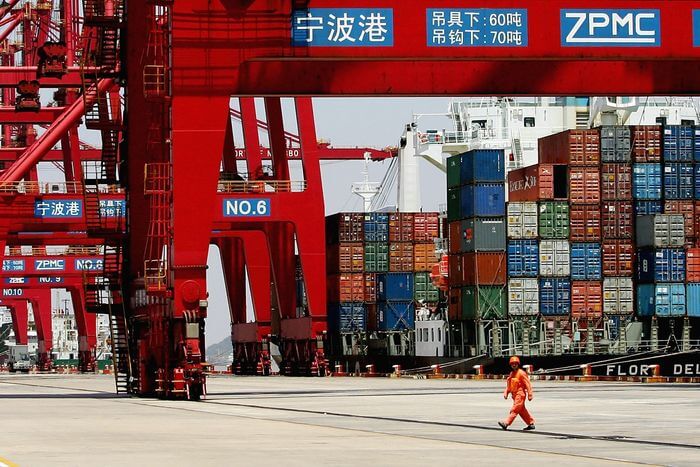 Communist China partly shut down one of the world's busiest ports "indefinitely" on Wednesday after one worker tested positive for Chinese coronavirus.
A 34-year-old employee at the Meishan Terminal of China's Ningbo-Zhoushan Port reportedly tested positive for the Indian "delta" variant of the Chinese coronavirus and has an asymptomatic infection. The infected person supposedly contracted the virus after receiving two doses of the Sinovac vaccine, which is widely considered the least-effective Chinese coronavirus vaccine currently in global circulation. The Chinese-made vaccine tested at 50.38 percent efficacy when first introduced into the market, meeting the threshold traditionally considered necessary to be approved by less than a percentage point.
While the rest of the Ningbo port remains in operation, the closed terminal is considered "critical" in servicing North America and Europe, the South China Morning Post reported. Analysts said the closure could cause serious delays around the upcoming holidays and could further increase global inflation.
"While the congestion is rampant around major global ports, currently all attention is on China because its ports are so large in scale, and exports starting from there would impact the overall global supply chain," said Akhil Nair, vice-president of global carrier management and ocean strategy at Seko Logistics.
"They will divert as many services as possible to other Ningbo terminals, but there is still the expectation that congestion will start to form," he said. "The average wait time is expected to increase back to what we saw in Yantian, which was seven to nine days," referring to the Shenzhen's Yantian port shutdown in May and June over coronavirus.- READ MORE