Colorado Police Officer Sued for 'Recklessly' Shooting Family Dog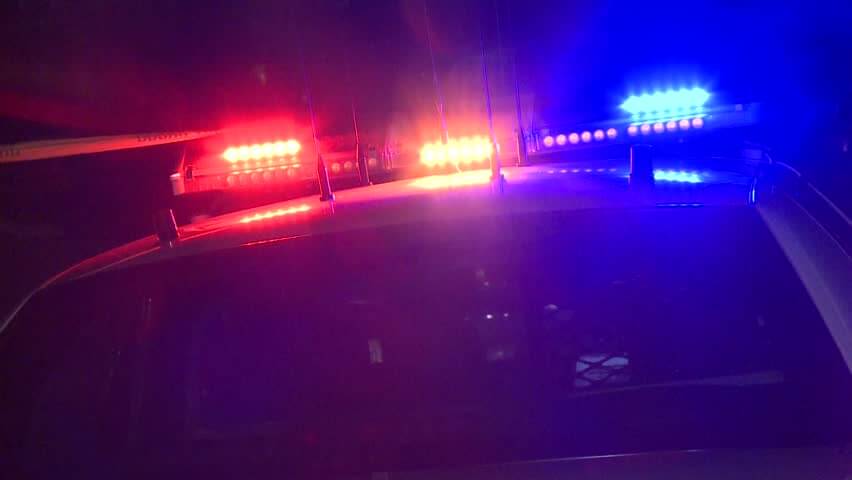 A family is suing a police officer in Loveland, Colorado, and the town after they say the officer needlessly shot their dog in a 2019 incident.
A civil lawsuit filed in Larimer County District Court accuses Loveland police officer Mat Grashorn of "recklessly killing" Wendy Love and her husband Jay Hamm's 14-month-old dog, a Staffordshire terrier and boxer mix named Herkimer. The lawsuit alleges that Grashorn's shooting of Herkimer was an unreasonable seizure under the Fourth Amendment and violated their constitutional rights.
On June 29, 2019, Grashorn was responding to a call from a business owner about a suspicious truck parked on the owner's commercial property when he encountered Love, Hamm, and their three dogs. The couple was making firewood deliveries that day, and according to the lawsuit, stopped in the parking lot to give the dogs some water.
Body camera footage released along with the lawsuit shows Grashorn stepping out of his police cruiser. Love and Hamm's other dog, Bubba, is sleeping on the ground but gets up and begins running toward the officer. Grashorn draws his gun on the dog, but the couple yells at the animal to come back. It pauses and turns toward its owners, but Herkimer jumps out of the truck and lopes toward Grashorn with its tail wagging. Grashorn shoots the dog. (The audio is not captured by the body camera, which retains 30 seconds of footage before it is turned on, but not sound.) Warning: graphic content below.
After the shooting, Grashorn refused to allow the distraught couple near Herkimer, ordering them to go back to their truck. When Hamm demanded to know why Grashorn had shot the dog, Grashorn yelled that he had "no way of knowing" whether Herkimer was friendly and that he "wasn't in the business to get bit." – READ MORE