China Plans to Dump 2 Billion Doses of Its Low-Quality Coronavirus Vaccines on the World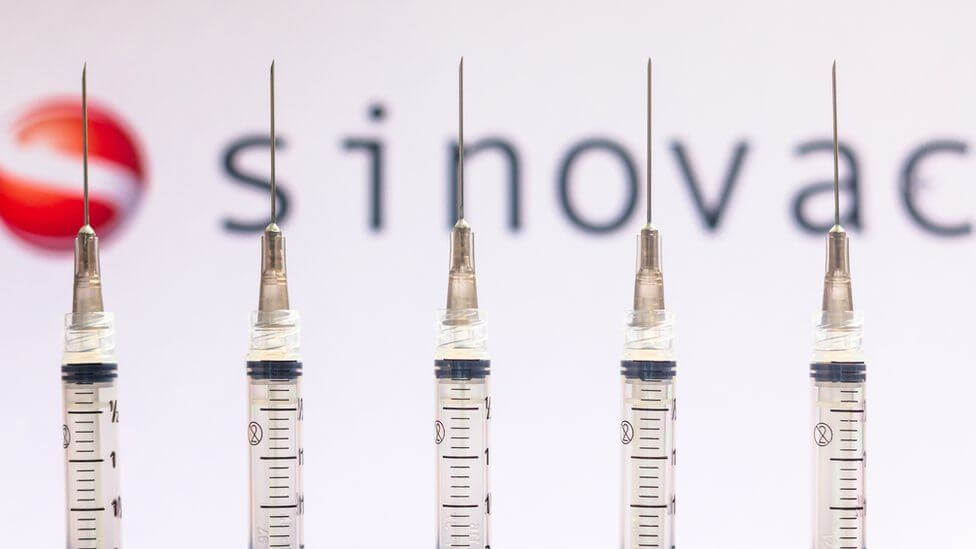 Chinese dictator Xi Jinping announced Thursday that the Communist Party will "strive to provide" the world access to 2 billion Chinese-made coronavirus vaccine doses, particularly targeting vulnerable countries.
Xi has repeatedly referred to Chinese-made vaccines as a "global public good" that Beijing would offer the world, especially allies in poorer countries with limited access to higher-quality vaccines made in the free world. Xi does not use explicit language that Beijing would distribute these products for free but appears to imply that this is the case despite the fact that China has not done so, floating predatory loans to developing countries to buy the vaccines.
China's two most widely distributed vaccines, from the firms Sinovac and Sinopharm, have tested as some of the least effective vaccines against coronavirus infections available around the world. Sinovac's "Coronavac" has been particularly problematic for nations depending on it, as it has tested at only 50.38 percent effective at preventing infections. Vaccines generally need to pass a 50-percent efficacy threshold to be considered functional. Sinovac has responded to concerns about low efficacy by urging people to get a third "booster" shot of their product, which the World Health Organization (W.H.O.) discouraged this week.
The Chinese Communist Party has refused to state publicly if Xi himself has received a Chinese-made — or any — vaccine against the Chinese coronavirus, despite the fact that dozens of world leaders have televised or otherwise publicly documented their use of Chinese-made vaccines.
"China is committed to building a global community of health for all and has provided vaccines to the world, especially developing countries," the Chinese state news agency Xinhua quoted Xi as saying Thursday. "The country actively carried out joint production, which illustrates the concept of vaccines as global public goods."
In addition to the 2 billion vaccine candidate doses, Xi also announced a $100 million donation to Covax, the W.H.O.'s vaccine distribution system for underdeveloped countries. – READ MORE