Capitol Police Officers Sue Trump For Allegedly 'Masterminding' Jan. 6 "Attack"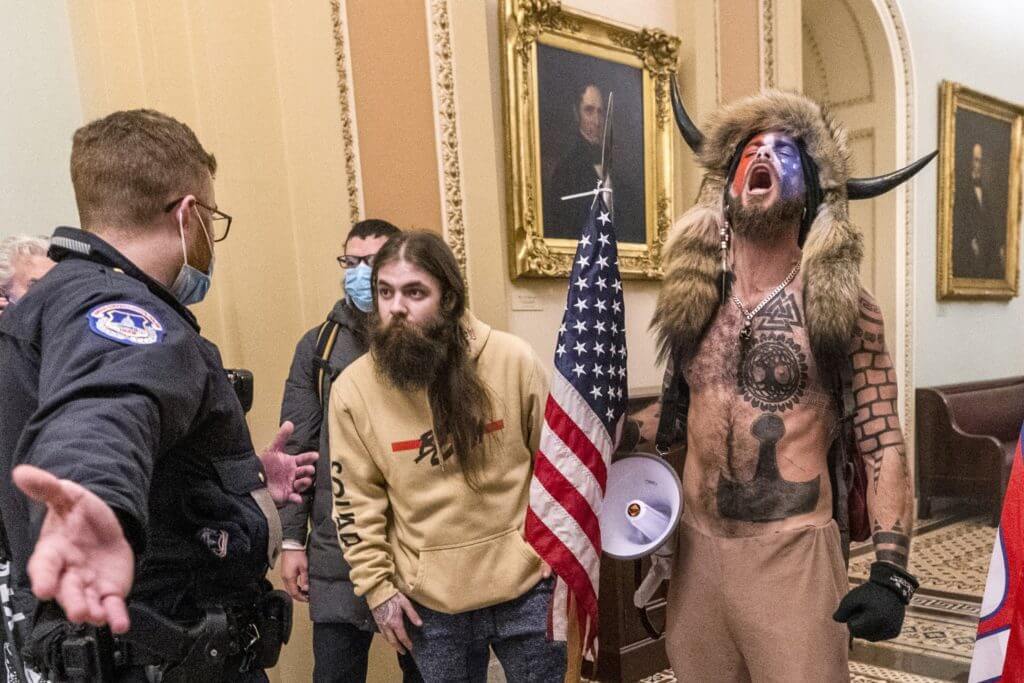 A group of seven Capitol Police officers filed a lawsuit Thursday accusing President Trump and nearly 20 members of various (allegedly) "far-right" groups (including the Oath Keepers and Proud Boys, of course) of being part of a plot to disrupt the peaceful transition of power on Jan 6, when the officers were injured during the unrest on Capitol Hill.
According to the NYT, this latest lawsuit is the "most expansive civil effort to date seeking to hold Mr. Trump and his allies legally accountable for the storming of the Capitol."
Three other similar lawsuits have been filed in recent months, including one filed by two Capitol Police officers back in March which accused President Trump of being directly responsible for unleashing his followers on the officers for a violent confrontation. But Thursday's lawsuit is the first to allege that Trump worked in concert with the "far-right extremists", something the FBI has already shot down, as we noted last week.
"This is probably the most comprehensive account of Jan. 6 in terms of civil cases," said Edward Caspar, a lawyer who is leading the suit for the Lawyers' Committee for Civil Rights Under Law. "It spans from the former president to militants around him to his campaign supporters."
So far, the most public venue available for the Capitol Police officers who were injured on Jan. 6 has been a Congressional Hearing in July where several officers testified about their injuries.
According to the lawsuit, one of the officer-plaintiffs, Governor Latson, was trying to secure the Senate chamber when a mob of rioters broke in and shoved him, beat him and hurled racial slurs at him, the lawsuit says- READ MORE