Cancel Culture Takes Aim at Notre Dame's Leprechaun Mascot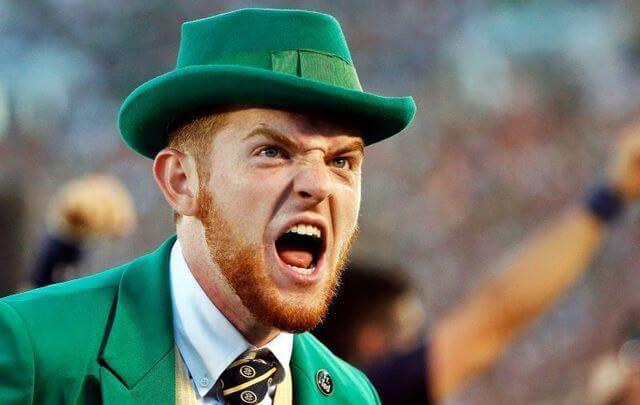 When journalists at the Indianapolis Star reviewed a survey on college mascots, they focused on the fourth most offensive on the list — Notre Dame's leprechaun who cheers on the Fighting Irish.
The Star reached out to the university and asked for their response to the survey that asked 1,266 participants to rate 128 mascots at colleges and universities with NCAA Division 1 football teams in order of best, worst, sexiest, creepiest, and offensive.
The woke staff at the Star seized on the offensive category where the leprechaun came in fourth behind, in order, Osceola and Renegade of Florida State, the Aztec Warrior of San Diego State, and Vili the Warrior of the University of Hawaii at Manoa.
No matter that No. 1 Osceola and Renegade is endorsed by the Seminole tribe in Florida, and the third most offensive mascot, Vili the Warrior, was ditched by UHM a decade ago.
But Notre Dame didn't cave in a statement it gave to the newspaper.
At Notre Dame, the university said that the Irish have been an important part of the school since its beginning and have played a key role in adopting the "Fighting Irish" name. – READ MORE