California Parent Allegedly Engaged In 'Serious Physical Altercation' With Teacher Over Mask Mandate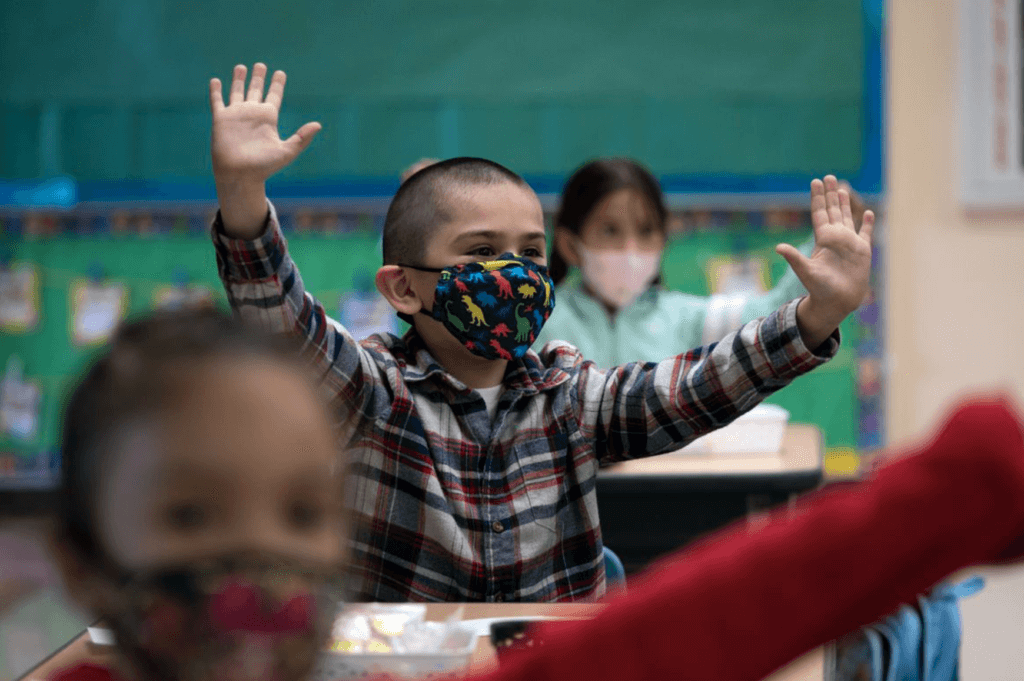 The superintendent of a California school district said a parent "verbally assaulted a principal" and engaged in "a serious physical altercation" with a teacher over face coverings about an hour after the first day of school on Wednesday.
Amador County Unified School District Superintendent Torie F. Gibson informed parents of the alleged incident in a letter on Thursday, asking those who disagree with the rules to "Take a breath, pause, listen, and walk away if necessary" rather than scapegoating staff.
Gibson told a local television station "the teacher was bleeding" and "had some lacerations on his face, some bruising on his face and a pretty good knot on the back of his head. The teacher was treated at an emergency room for the injuries after attempting to protect the principal from the parent, Gibson said. Late Wednesday, the teacher was released from the hospital.
"Assaulting a staff member will never be tolerated on any school campus and will be prosecuted to the fullest extent of the law," Gibson wrote. "Remember, we are not the ones making the rules/mandates, we are the ones required to follow/enforce them if we want to keep our doors open and students at school five days a week." – READ MORE