California Businesses Exiting Faster than Ever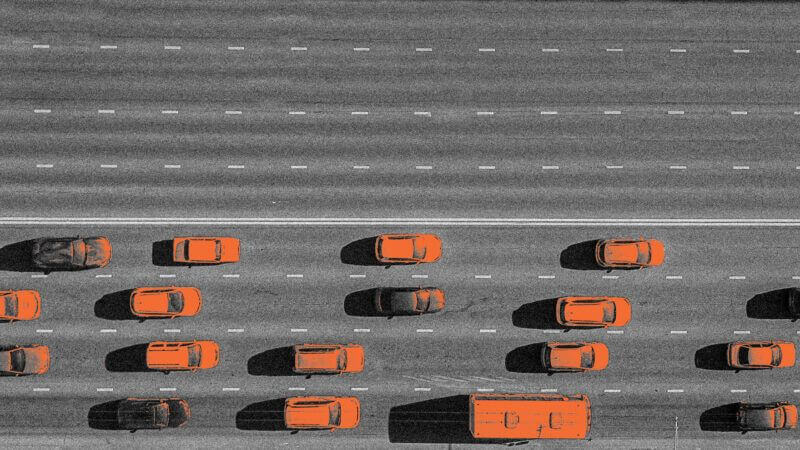 California, there they go.
Business headquarters are leaving the state at an accelerating rate. That's according to a new report (pdf) for the Hoover Institution by Joseph Vranich and Lee E. Ohanian, "Why Company Headquarters Are Leaving California in Unprecedented Numbers." Ohanian is a Hoover research fellow and professor of economics at UCLA.
Vranich has been one of my sources for 20 years. His Spectrum Location Solutions used to be in Irvine. Now it's in McKinney, Tex., near Dallas. Just like so many ex-California firms and people.
The new report's shocking news: For the first six months of 2021, company headquarters exiting California has doubled from the same period in 2018. And in the first half of this year, 74 headquarters skedaddled, more than all last year.
The reasons: "High tax rates, punitive regulations, high labor costs, high utility and energy costs, and declining quality of life for many Californians which reflects the cost of living and housing affordability."
However, the authors caution the 2020 numbers were affected by COVID-19, which slowed planning and scouting for new locations.
From 2018 to 2021, here are the main destinations for company HQs:
Texas 114;
Tennessee 25;
Arizona 17;
Nevada 15;
Colorado 14;
Florida 13;
North Carolina 8;
Georgia 5;
Idaho 4;
Kentucky 4;
Virginia 4;
Indiana 4;
Alabama 3;
Missouri 3;
Minnesota 3;
Oregon 3.
The study notes of this and other data: "Additional companies have relocated their headquarters to other states, but the only states listed above are those where such events are public knowledge. The states listed have likely experienced more wins." – READ MORE