Bloomberg Politics ripped for pushing 'CCP narratives' after suggesting China's COVID approach is 'vindicated'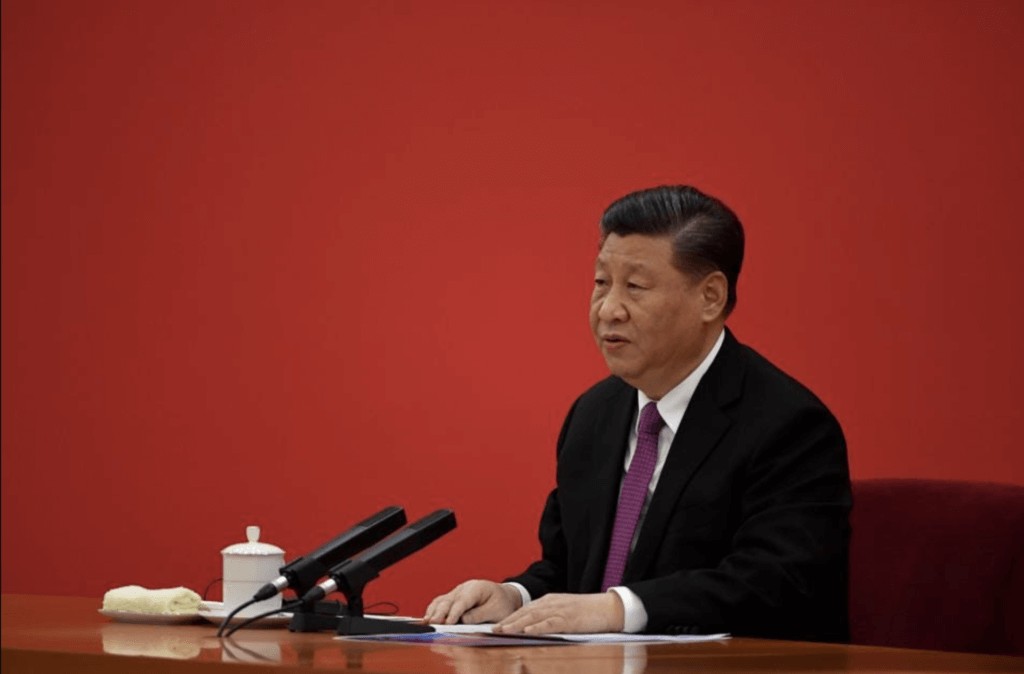 Bloomberg Politics was torn apart on Twitter after the self-described "non-partisan" news outlet suggested that China was "vindicated" for their approach to containing COVID-19 after the discovery of the new omicron variant.
"The emergence of a new coronavirus variant has provided some vindication for China's Covid Zero approach, which has kept strict border controls in place since the start of the pandemic," the account tweeted on Wednesday.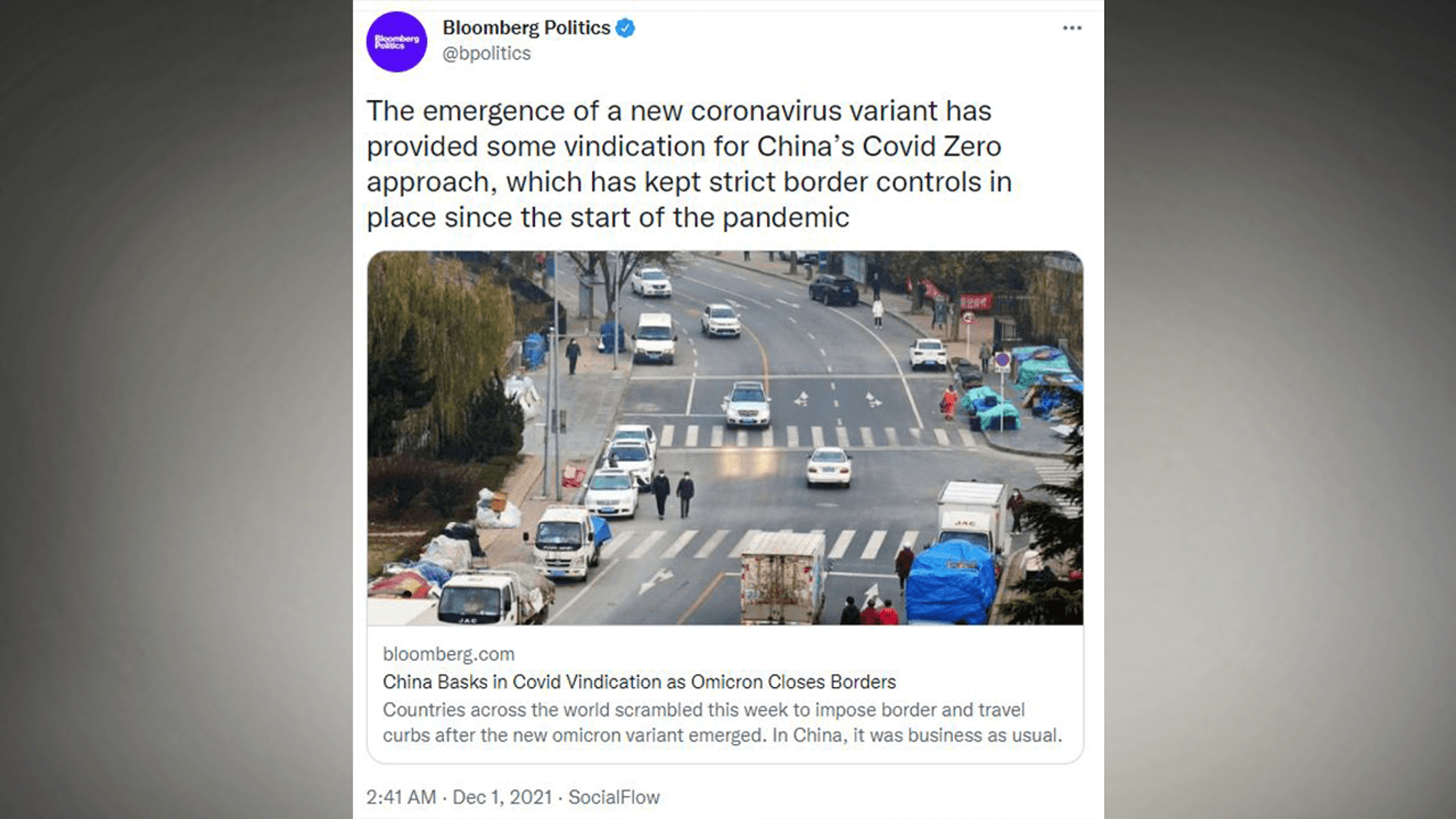 Twitter was not kind to Bloomberg Politics' choice of words.
"Two years into the pandemic and major media outlets are still willingly pushing CCP narratives," tweeted the DC Examiner's Jerry Dunleavy. – READ MORE