BLM Group Will Protest NYC Restaurant Enforcing Vax Mandate, Claims Passports Racist: 'Will Be Used To Keep Black People Out Of Spaces'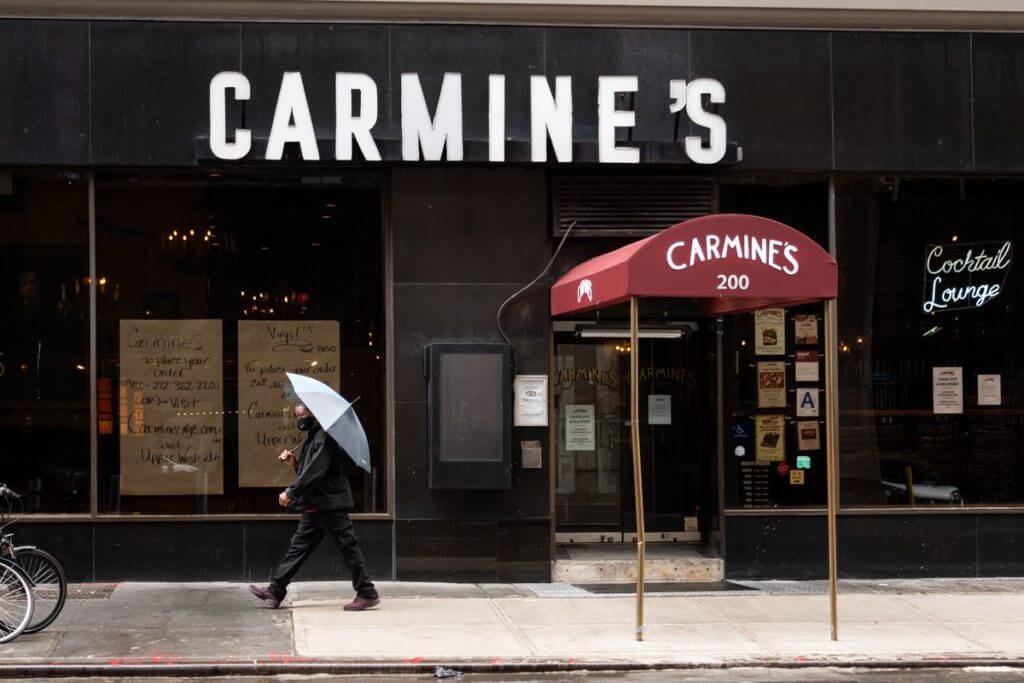 Black Lives Matter's Greater New York plans to protest Carmine's restaurant in New York City following reports that a hostess tangled with a group of black women over COVID-19 vaccination cards. The group is also claiming that the city's vaccine passport is racist.
Fox News reported that "a 24-year-old hostess was assaulted Thursday" at Carmine's "by three Black female tourists from Texas after the hostess requested to see their COVID-19 vaccine card. Kaeita Nkeenge Rankin, 44, Tyonnie Keshay Rankin, 21, and Sally Rechelle Lewis, 49, were arrested and charged with assault and criminal mischief."
Later reports seem to indicate that the women were seated, but ended up in an argument with the hostess after men who were supposed to join their party refused to provide the hostess with their proof of COVID-19 vaccination.
An attorney for one of the women claims that the hostess used a racial slur and that the pair engaged in "mutual combat," though the women were arrested for assault.
The BLM group now says it will protest not just Carmine's for the hostess's alleged behavior in enforcing the city's vaccine mandate but that the mandate itself, which requires diners to have received at least one dose of a COVID-19 vaccine to dine indoors, is itself racist — or, at least provides cover for racism.
"I believe that this New York City vaccine passport will be used to keep Black people out of spaces, and if we don't stop it now then the police will use it as an excuse to harass and arrest our people," a representative for BLM Greater New York told Fox. – READ MORE