Black Friday Shopping Down 28% Over 2019 Levels Despite Improvement Over Last Year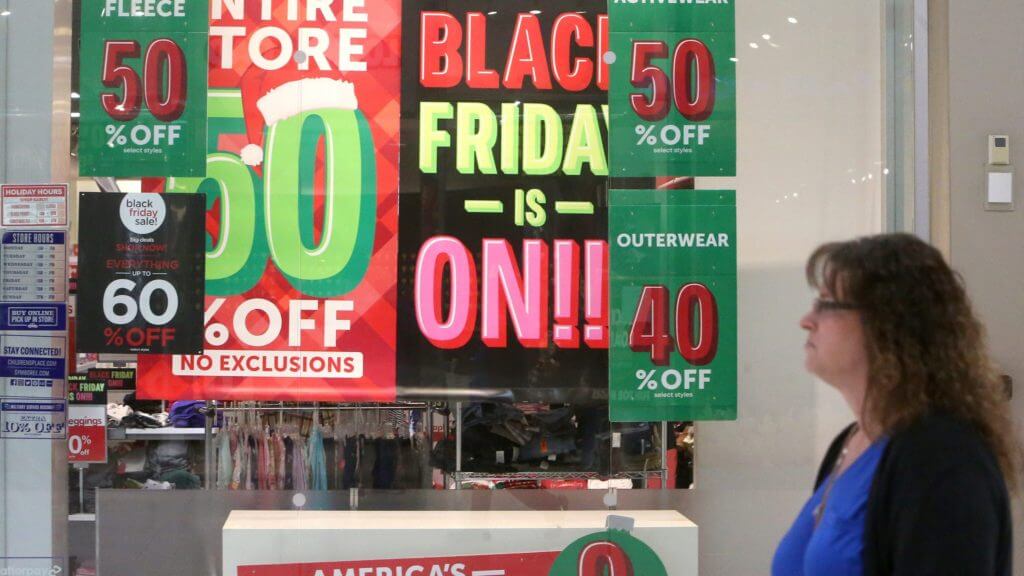 The good news: Black Friday retail traffic was up 47.5% over last year. The bad news: It was still 28.3% lower vs. 2019 levels, according to CNBC, citing preliminary data from Sensormatic Solutions.
"It's clear shoppers are shopping earlier this season, just as they did last season," according to Sensormatic senior director of global retail consulting, Brian Field, who added that two primary reasons shoppers are concerned about the supply chain and Covid.
The peak time for Black Friday shopping in stores was 1 p.m. to 3 p.m., similar to trends in past years, Sensormatic said. Black Friday is still predicted to be the busiest in-store shopping day of the season, according to Sensormatic.

On Thanksgiving day, visits to brick-and-mortar stores cratered 90.4% from 2019 levels, Sensormatic found. Retailers including Target, Walmart and Best Buy opted to keep their doors closed to customers on the holiday. Target has said it will be a permanent shift. -CNBC
According to Field, shopping picked up the most in the Southern US, followed by the Midwest, West and Northeast. – READ MORE