Bill de Blasio's Ultimatum: Parents, 'Get Your Child Vaccinated' or He Cannot Go to Indoor Restaurants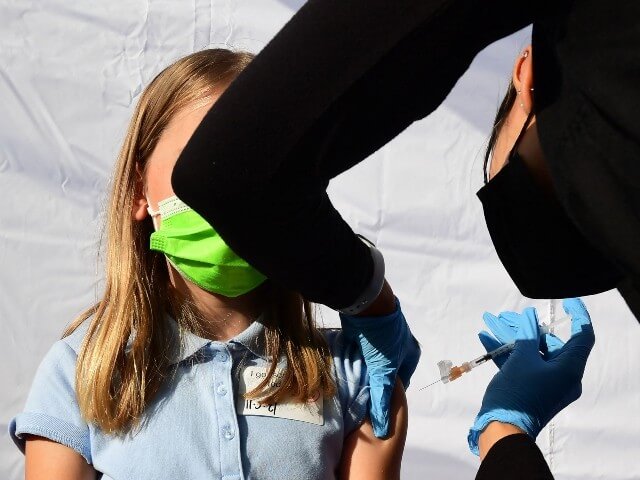 New York City Mayor Bill de Blasio (D) issued an ultimatum to parents Monday, warning them that their children, ages 5-11, will not be able to participate in "great things" such as dining in indoor restaurants or going to entertainment venues if they do not show proof of vaccination.
The far-left mayor on Monday announced a series of new vaccine mandates for the city, describing the moves as a "preemptive strike" in the face of the winter months, holiday gatherings, and the omicron variant. Currently, New York City has a vaccine passport program in place, which requires certain private businesses to discriminate against unvaccinated individuals by denying their entry into the establishments. That discrimination will now extend to children ages 5-11, beginning December 14.
"We need to see a lot more," de Blasio said of children getting vaccinated. He said 127,000 of New York City children in that age range have gotten vaccinated in the last few weeks, or a little more than 19 percent. However, he said that is "not enough."
"We need to see kids getting vaccinated in that age group. Parents, we need you to step up for the good of your children, your family, all of us. Go get your child vaccinated. So we're going to include them in the Key to NYC Pass, but only one dose required," he noted, as he raised the requirement to two doses for everyone 12 and older.- READ MORE