Bidenflation: Thanksgiving Dinner Costs Hit Record High, Up 14% From Last Year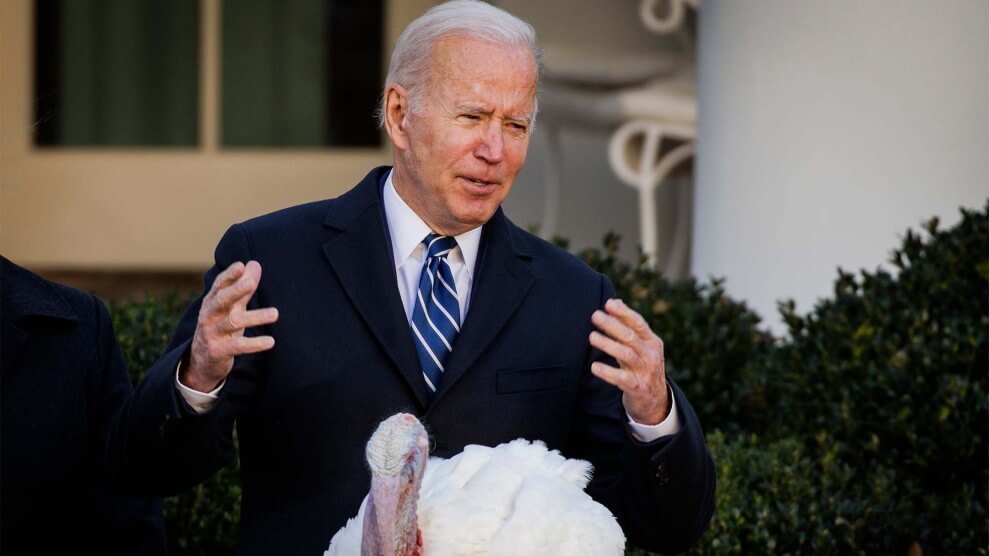 The average cost of a classic Thanksgiving feast for 10 rose to $53.31, 14 percent higher than last year's $46.90, according to the Farm Bureau.
This is the highest cost in the 36 years of Farm Bureau surveys. The average cost in 2019, before the pandemic struck, was $48.91.
In the five years before the pandemic struck, the average cost of Thanksgiving tended to fall year to year, although it rose by a penny in 2019 compared with 2018. As a result, the cost of a Thanksgiving meal for 10 was lower than it had been in 2011, when the Farm Bureau said the average price was $49.20.
That error of falling Thanksgiving expenses came to an abrupt halt thanks to the inflationary fiscal policies of President Joe Biden's administration.
The price of turkey is a huge driver of this year's Thanksgiving inflation. Absent turkey, however, the average cost is still up 6 percent, according to the Farm Bureau.- READ MORE