Biden Will Not Expand Kabul Airport Perimeter, Press For Special Evac Missions, Even As France, U.K. Leave Base To Rescue Trapped Citizens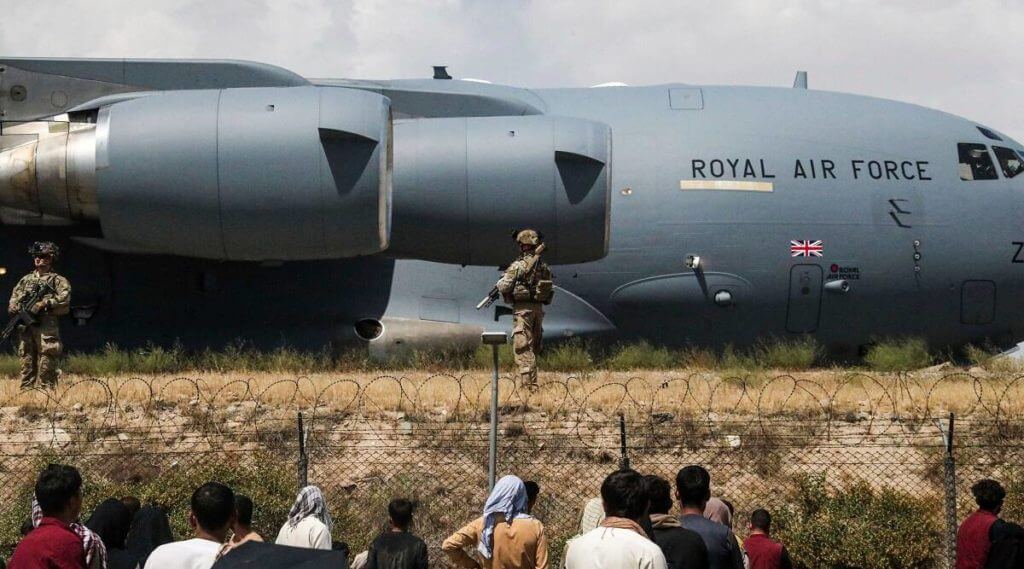 Special forces units from France and the United Kingdom are reportedly going on missions into Kabul city to rescue trapped citizens who are unable to get to the Kabul airport for an evacuation flight, but President Joe Biden said in remarks Friday that he will not expand the American perimeter and appeared to confirm that the United States is not conducting special evacuation missions for Americans trapped outside.
The Pentagon commented Thursday that the American mission is to "secure" the Kabul airport, allowing evacuation flights to take off.
"At this time, our main mission continues to be to secure HKIA, to allow those American citizens and other SIVs to come in and be processed at the airfield," Maj. Gen. Hank Taylor, who serves as deputy director of the Joint Staff Regional Operations, said when questioned by Fox News on Thursday.
The Associated Press, however, has since reported — after Biden's speech — that "U.S. military helicopters flew beyond the Kabul airport to scoop up 169 Americans seeking to evacuate" at some point this week.
In his speech, Friday, Biden said that the U.S. is not able to expand the security perimeter around the airport, allowing for more Americans and Afghan allies to enter the secure zone because of "an awful lot of unintended consequences," though he did not give further details.
"The answer is yes, we're considering every opportunity or means by which we could get folks to the airport," Biden noted of the United States planning possible rescue missions. "The reason why we have not gone out and set up a perimeter way outside the airport in Kabul is that it's likely to draw a lot of unintended consequences. We've been in constant contact with the Taliban leadership… and we've been coordinating what we're doing."- READ MORE