Biden tells nation he stands 'squarely behind' decision to exit Afghanistan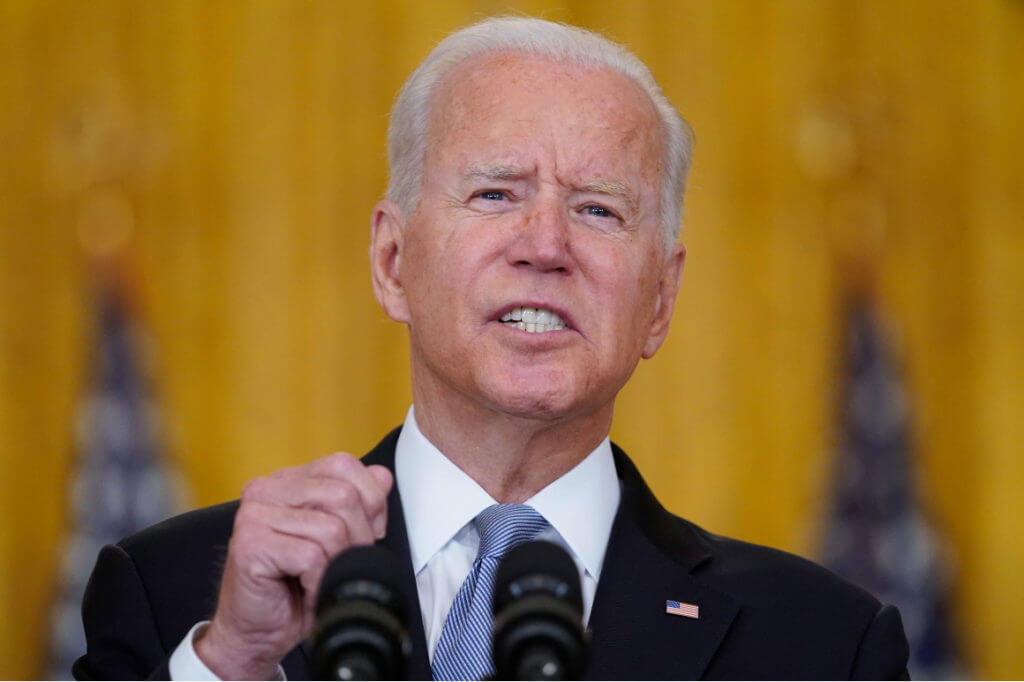 President Biden addressed the nation Monday, saying he stands "squarely behind" his decision to withdraw U.S. troops from Afghanistan after having a presence for 20 years, while admitting that the fall of the country to the Taliban "did unfold more quickly than we had anticipated."
The president, speaking from the White House, said his administration has been "closely monitoring the situation on the ground in Afghanistan," and is moving "quickly" to execute the new plans put in place.
"I stand squarely behind my decision," the president said. "After 20 years, I've learned the hard way, that there was never a good time to withdraw U.S. forces."
Biden placed blame on the Afghan leadership for the country's plight, saying that Afghan President Ashraf Ghani had refused advice to negotiate and erroneously insisted Afghan forces would fight.
Administration officials, in the wake of Kabul's fall to the Taliban over the weekend, have blamed Afghan security forces, maintaining that the U.S. has provided billions of dollars in support, training and equipment, with White House national security adviser Jake Sullivan saying Afghan forces, "when push came to shove, they decided not to step up and fight for their country."
Biden said part of the reason the U.S. did not more quickly evacuate Afghan civilians who had helped Americans was that Afghan leaders had discouraged it, saying it would trigger a crisis of confidence, and some civilians did not want to leave yet. – READ MORE