Biden Responds to Afghanistan Collapse: 'This Did Unfold More Quickly Than We Anticipated'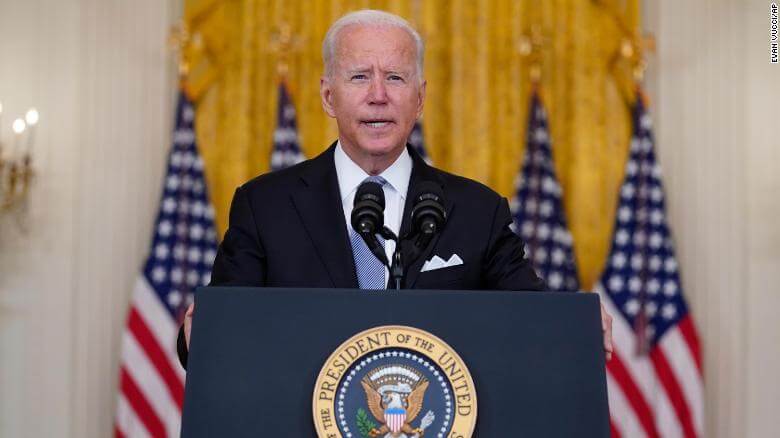 After facing a bevy of bipartisan criticism, President Joe Biden on Monday afternoon acknowledged that the collapse of Afghanistan happened more quickly than his administration had anticipated.
"This did unfold more quickly than we anticipated," Biden said at the White House, blaming Afghanistan's political and military leaders for giving up and fleeing the country.
The president also accused the Afghan government of stopping the United States from carrying out a mass evacuation plan ahead of the pullout, alleging it would create a "crisis of confidence."
White House officials and U.S. intelligence officials are "closely monitoring the situation on the ground in Afghanistan," the president also said, adding that he doesn't regret withdrawing from the country.
The mission in Afghanistan, which spanned nearly 20 years, was designed to take out the al-Qaeda terrorist network that was behind the Sept. 11 terrorist attacks. The United States also killed terror leader Osama bin Laden "a decade ago," Biden said.
Biden added that the invasion of Afghanistan was "never supposed to be nation-building" or "creating a centralized democracy." – READ MORE