Australian Retailers Warn Shoppers to Buy Christmas Gifts Now Amid Global Supply Issues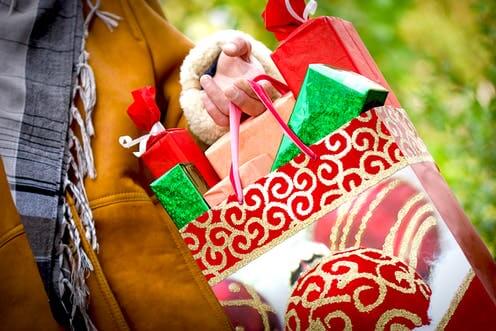 Australian retailers are warning Aussie shoppers to finalise their Christmas shopping now as the global supply chain experiences severe congestion and major delays.
Port closures due to COVID-19 outbreaks are seriously affecting global supply chains and ocean freight lines.
"Global disruptions continue to cause flow-on delays to vessel arrivals in Australia and capacity limitations," NSW Ports CEO Marika Calfas said on July 23.
High consumer demand due to lockdowns means that freight carriers that were previously idle have been put back on duty.
NSW Ports recorded an increase in all imports except aviation fuel. The most notable increases were a 60 percent increase in computer monitors and a 72 percent increase in white goods appliances.
However, reliance on shipping channels means supply issues are exacerbated when major ports close, such as China's Ningbo-Zhoushan port, or run under capacity. For example, the Ningbo port closure on Aug. 11 has redirected traffic to other Chinese ports causing major overcrowding.
Meanwhile, being able to dock in Australian ports is also becoming a financial challenge for retailers.
Supply chain consultancy TMX Global CEO Travis Erridge said Australian retailers were being forced to pay premiums to dock at local ports.
"Shipping lines are making decisions based on volume, not based on who needs it, so unfortunately, we're having to pay a premium to attract the boats," Erridge told TheAge. – READ MORE