Australian Officials Push for 80 Percent Vaccination Rate to End Lockdowns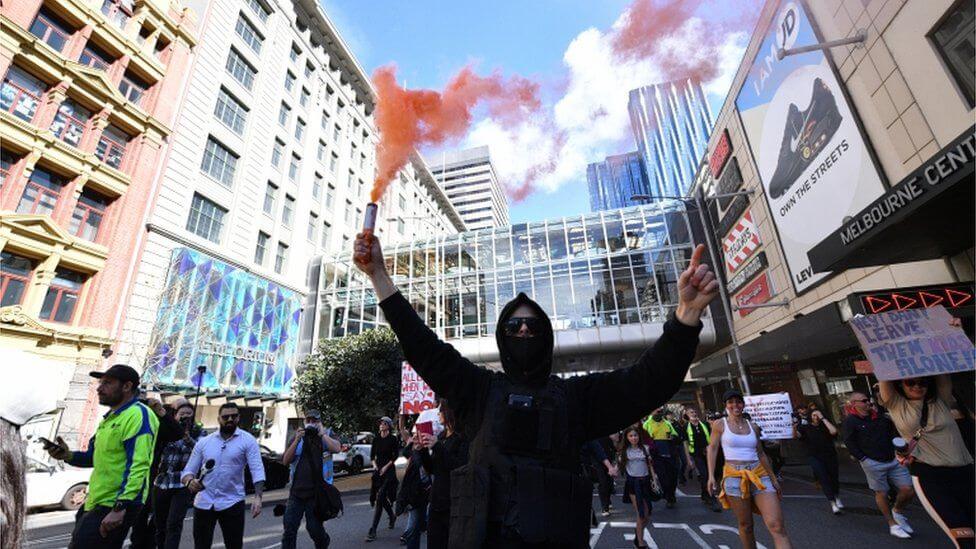 Australian state and territory leaders are racing to hit COVID-19 vaccination targets as federal Labor calls for an eventual "reasonable debate" on vaccine passes.
National cabinet has agreed to set second dose thresholds of 70 and 80 percent to significantly reduce the prospect of lockdowns.
More than 1.7 million doses were administered in the past week with a record 310,524 jabs delivered nationwide on Friday.
Australia has fully vaccinated 29.6 percent of people over 16, while 51.8 percent have received a first dose.
NSW meanwhile recorded 825 locally-acquired cases on Saturday, the highest ever daily increase of any Australian state during the pandemic, along with three deaths.
When asked how anyone living under lockdown could have any hope, seeing those figures, Premier Gladys Berejikilian said people should focus on vaccination numbers, telling reporters, "While case numbers are going up, the more important figure going up is the vaccination rate." – READ MORE