Australia Police Chief Becomes 'Vaccine Commander' To Combat Low Jab Rates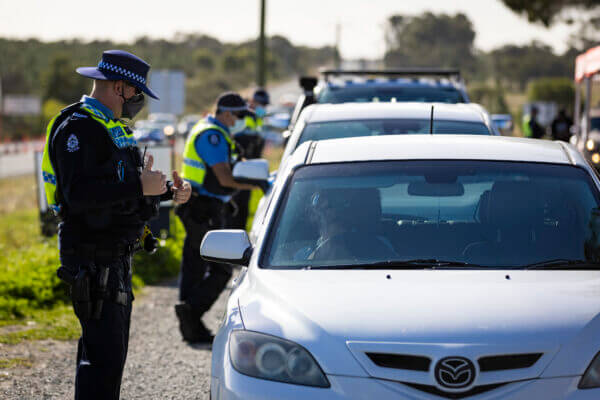 The Western Australia (WA) government has elected its police commissioner as its new "vaccine commander" in a bid to bolster the state's vaccine rollout.
WA Police Commissioner Chris Dawson, who is also currently serving as the state's emergency coordinator, will oversee the rollout and is tasked with maximising the number of West Australians willing to get the COVID-19 vaccine.
In particular, the vaccine commander's role will involve communicating with non-government sectors to "ensure specific hesitant groups are supported to take up the vaccine."
Currently, 28.5 percent of over 16's in WA have been fully vaccinated—the lowest out of any state, closely followed by Queensland at 28.9 percent.
WA Premier Mark McGowan and Police Minister Paul Papalia extolled Dawson as the ideal candidate for the role.
"The Police Commissioner has done a tremendous job throughout the pandemic," McGowan said in a media release. "I have full confidence he will continue to excel and deliver on this important task ahead, as both the State Emergency Coordinator and Vaccine Commander." – READ MORE