As Afghan Migrants Are Kept In A Former Dick's Sporting Goods, Measles Appears In Northern Virginia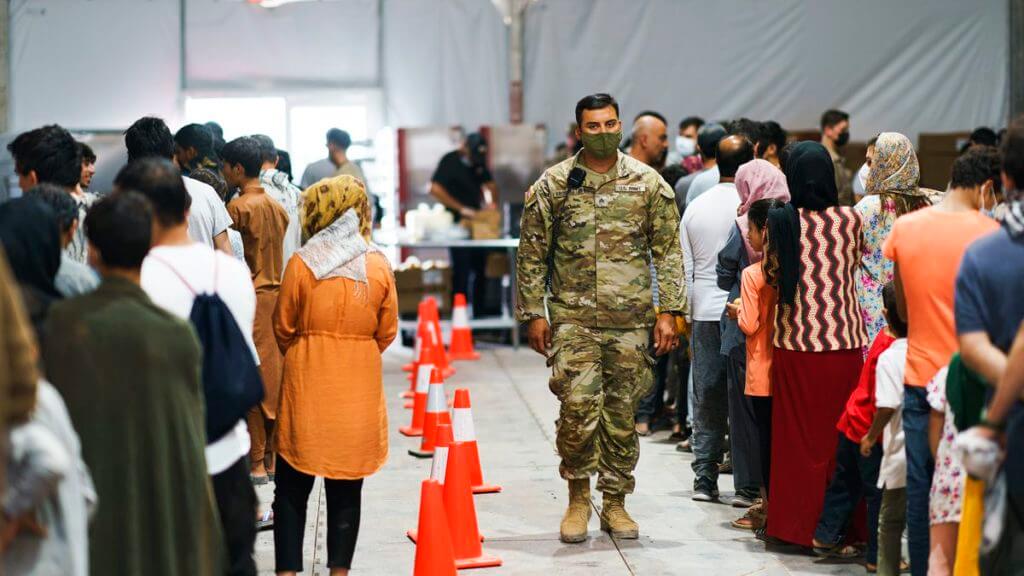 The handling of Afghan migrants in northern Virginia is getting even more chaotic, with migrants housed in — then abruptly moved from — an abandoned Dick's Sporting Goods in a shopping mall, and residents of the area potentially exposed to measles.
The Virginia Department of Health said that people who went to Dulles Airport, StoneSprings Hospital, Inova Children's Hospital in Falls Church, the Dulles Expo Center, or the Crowne Plaza hotel in Herndon earlier this month could have been exposed.
Five Afghan migrants were diagnosed with measles in northern Virginia as well as in Richmond and at an Army National Guard installation called Fort Pickett in Nottoway County. Most Americans are vaccinated against measles, but it is a "highly contagious illness" that causes a rash to "appear on the face and spreads over the entire body," the health department said.
After the federal government brought planeloads of Afghan migrants to just outside the nation's capital, it has fallen to local governments to shoulder some of the burdens, with local officials saying they cannot get information or support from the Biden administration.
Some migrants were being kept at a former Dick's Sporting Goods at a shopping mall in the Fair Lakes area. The store is attached to a Dave and Busters arcade, an ice cream shop, and a children's science lab. – READ MORE